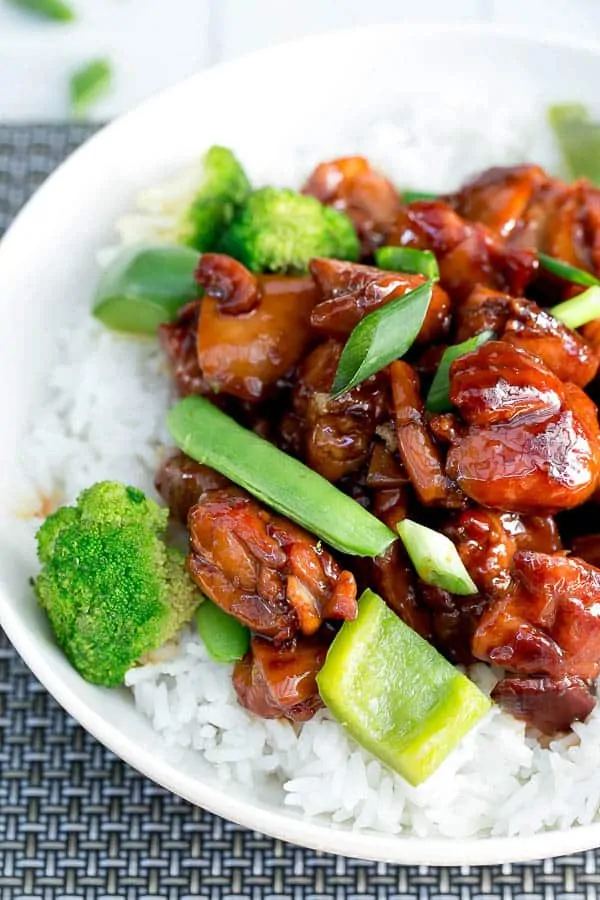 Quick Easy Teriyaki Chicken Recipe Stir Fry In Under 30 Minutes
I love easy recipes that are quick to prepare and cook. So at around 20 minutes to finish this recipe it is well worth the effort. I love the inclusion of onions as the oils in onions are very good for you. Also as i have mentioned in previous recipes the garlic is also great for your health.
I prefer to steam my vegetables as it locks in the goodness, but you may stir fry them in a pan if you prefer. Check out our other chicken recipes or leave a comment below.
Quick Easy Teriyaki Chicken Recipe Stir Fry In Under 30 Minutes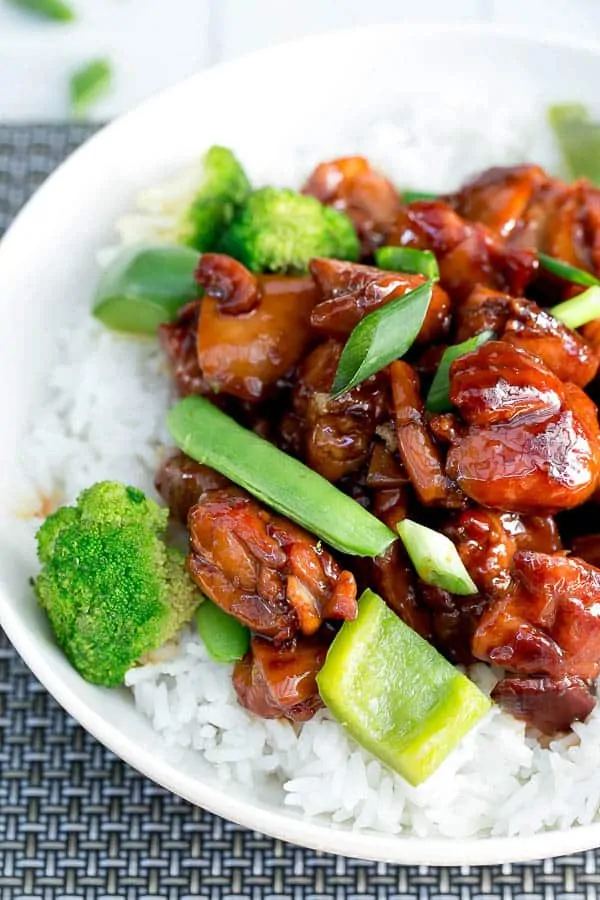 Ingredients
1 small onion
2 small broccoli heads
1 green capsicum/bell pepper
1 cup sugar snap or snow peas
1 tablespoon of sesame oil
500g chicken thigh fillets, boneless and skinless
¼ cup of soy sauce
¼ cup + 2 tablespoons of sweet Japanese rice wine
2 tablespoons apple cider vinegar
2 tablespoons of brown sugar
1 teaspoon of minced garlic
1 shallot/green onion stem, sliced
Instructions
Stir fry the onion, along with the broccoli, the capsicum/peppers and also the sugar snap peas with cooking oil spray until just beginning to turn vibrant in colour.
Add 2 tablespoons of fresh water, and reduce the heat to medium, and stir fry until cooked to your liking.
Remove the vegetables from the pan and then set aside. Alternatively, you may steam the vegetables until cooked to your liking.
Add the sesame oil into the same pan. Stir fry the chicken over a medium - high heat, stirring occasionally so as to prevent burning.
When the chicken is golden and crispy, add the soy sauce, sweet Japanese wine, the vinegar, the brown sugar and garlic. Stir sauces through the chicken, reduce heat and allow chicken to simmer until the sauce thickens.
Stir through 2 tablespoons of water, simmer for a further minute or two and remove from heat.
Add vegetables, garnish with shallots slices and serve over some steamed rice.
https://appetizergirl.com/chicken/quick-easy-teriyaki-chicken-recipe-stir-fry-in-under-30-minutes/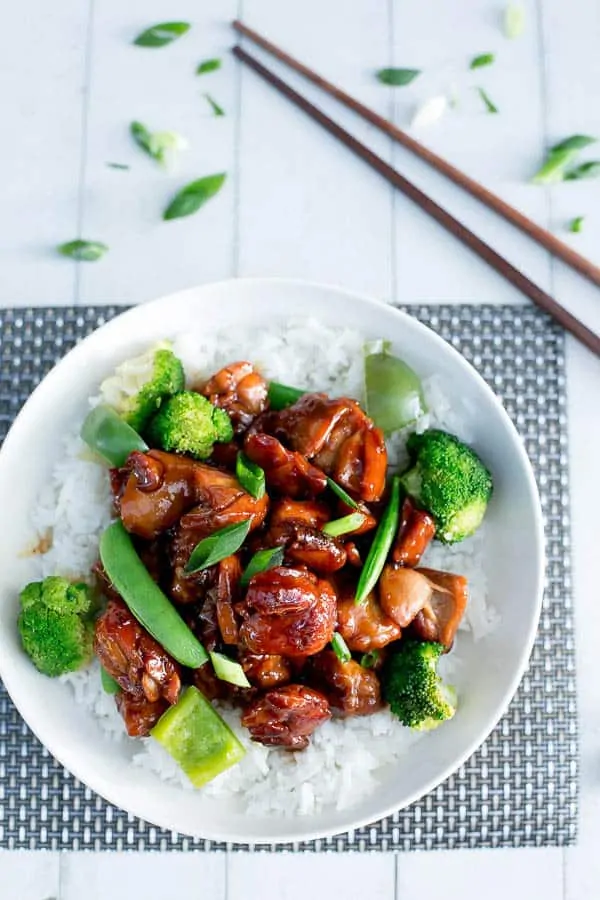 I currently teach baking courses and have worked in a number of cafes and restaurants.
Check out my About Us page to find out more about me and my passion for cooking.
Welcome to Appetizer Girl