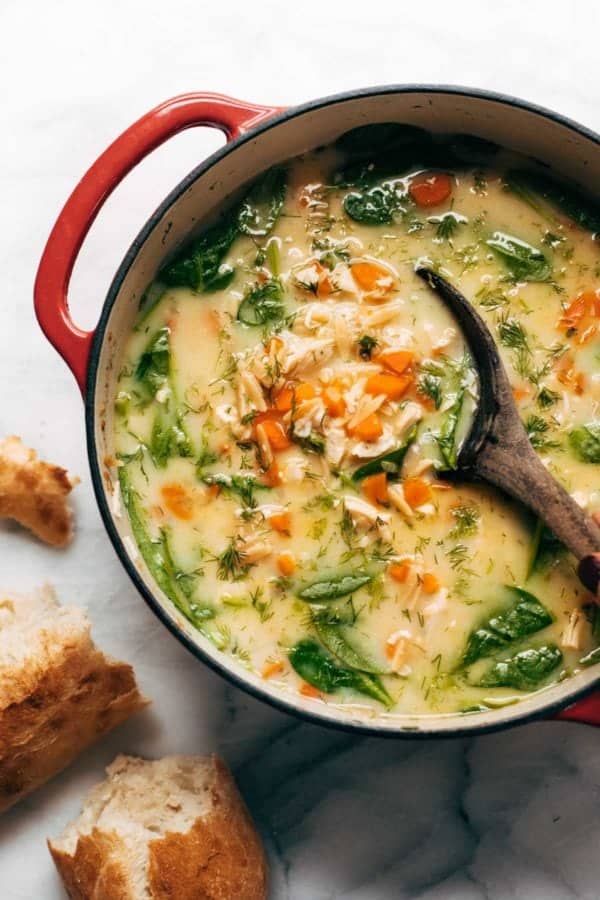 This Creamy Chicken and Spinach Soup are loaded with fresh veggies and creaminess that you would surely like. Whose into soup today? This  Creamy Chicken and Spinach Soup can be a new entry on your table. Something that your hubby and kids would love, especially when you serve it hot.
I woke up today in a good morning, felt relaxed and refresh at the same time hungry. There is a specific food that my stomach and heart want! AKA cravings. You might be thinking Am I pregnant? Well, I'm not pregnant guys, just wanting something to feed my cravings. Good thing I love cooking and of course eating, especially healthy, creamy, and, yummy soap.
Right now you might know what food I'm referring to that my heart wants, soup as in Creamy Chicken and Spinach Soup. This homemade recipe is good to make any time of the week and so easy. Sound unusual to have soup in the morning, but, that is what I want right now.
This Creamy Chicken and Spinach Soup are high in protein, fresh, vibrant, lemony, creamy, and filling up to the last bite. It is bursting with tender rotisserie chicken, when orzo, and nutritious vegetables.
How to Make this Creamy Chicken and Spinach Soup?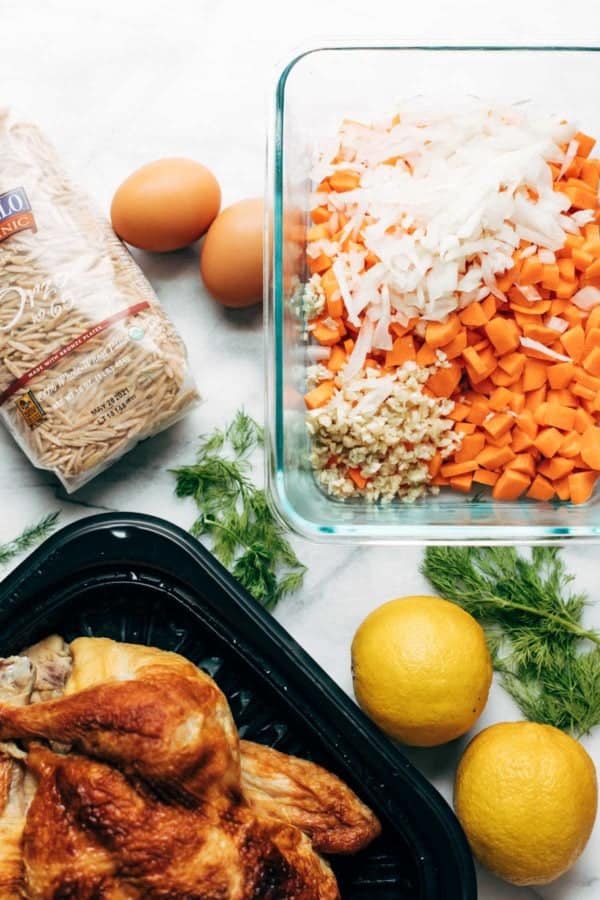 First, let's consider the base. The base of this recipe is onion, garlic, and carrots. Make sure to cook them until its tender before adding broth. Second is adding the Orzo, which makes this recipe creamy. Yeah, it is something that makes this dish creamy without creamier. Now, you can add and stir the chicken. Another factor that adds up the creaminess of this recipe egg. I'll put all the detail below, on how to put the egg into the mixture perfectly. Finally, add salt, pepper, spinach, and dill. And this is it! Creamy Chicken and Spinach Soup are waiting for you.
Do you want to transform this recipe into a vegetarian? Instead of using chicken, you replace it with white beans or another source of vegetarian protein.
Creamy Chicken and Spinach Soup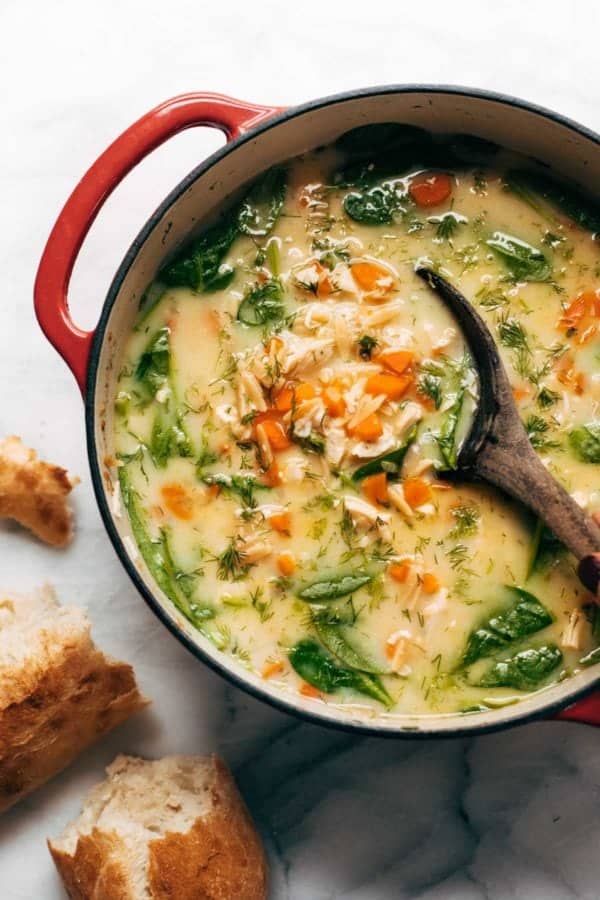 Ingredients
1 tablespoon of olive oil
3 carrots, peeled and diced
half of an onion, diced
3 cloves garlic, minced
8–10 cups chicken broth
1 cup DeLallo whole wheat orzo
3-ish cups cooked chicken (I use shredded rotisserie chicken)
3 eggs
juice of 3–4 lemons (about 1/2 cup)
a handful of fresh spinach
1 1/2 teaspoons salt
lots of freshly ground pepper
as much fresh dill as you can handle
Instructions
For the Base: Heat the large soup pot over medium heat. Add the olive oil, carrots, onion, and garlic. Saute until fragrant and tender, about 10 minutes. (Be careful not to burn the garlic.)
Cooking the Orzo: Add the broth and bring to a simmer. Add the orzo and cook for a few minutes until softened. Stir in the chicken and remove from heat.
Adding the Eggs: Whisk the eggs and lemon juice together in a small bowl. The idea here is to warm up the egg mixture slowly (without scrambling the eggs). Slowly add a scoop of the soup into the egg mixture. Then add your warmed egg mixture back to the soup pot – slowly, slowly, slowly, stirring constantly, until smooth and creamy.
Final touches: Finish by stirring in your spinach, salt, pepper, and dill and adjust seasonings to taste!
Notes
If you like a chunkier soup, go for 8 cups of broth. If you like a more brothy soup, go for 10 cups.
This works great as leftovers. The orzo likes to soak up that moisture, so you might just have to thin it out a bit as you reheat.
If you add your egg mixture to the soup when it's too hot, the eggs will scramble! It's gross. Don't do that. To help your soup cool down more quickly in preparation for the egg mixture, you can stir in a few ice cubes.
https://appetizergirl.com/chicken/creamy-chicken-and-spinach-soap/
I currently teach baking courses and have worked in a number of cafes and restaurants.
Check out my About Us page to find out more about me and my passion for cooking.
Welcome to Appetizer Girl