News about COVID-19 changes daily, with new updates now and then. Lockdown from one country to another. At first, we think that this isn't serious but as it spreads rapidly and death rises every day, it makes everyone worried.
These public health crises are affecting everyone, school stops, loss of a job, and, unsteadiness of economic situations. That is why it is important to cooperate with the government right now. Below are some of the suggestions and advice that will help us to guard ourselves at this time of the COVID-19 pandemic.
With this COVID-19 that we experience right now, I do recommend consuming something that alkalizes the body. One way to do that is by eating fruits and vegetables.
Drinking warm water with organic apple cider and lemon juice is a good way to alkalize your body.
Since we are still allowed to buy food in the supermarket, I always got a chance to get some fresh fruits that is important for improving the immune system. But, remember to wash fruits and vegetables thoroughly with running water.
What are some Tips to Reduce the Risk of COVID-19 Pandemic
These are some of the tips that will help us to fight against this COVID 19. Some of the important reminders that were given by the government are:
good hygiene- this includes washing your hands regularly with soap and clean water. If there is no access to flowing water, carry a hand sanitizer in your bag. I often put one in the car so wherever I go I'll always have it with me. Use tissue paper when you cough and throw it in the bin right after you cough. Avoid the habit of touching your face. When you are in the supermarket, they provide a section where the customer can sanitize their trolley, usually at the entrance.
social distancing- We're encouraged to have 1-2 meters away from someone that is not in our bubble. This can reduce the spread of this virus. Some countries that are mostly affected by this virus observe social distancing strictly. No more social gatherings, especially with the big events that involve a crowd of people. Some choose to work from home and use a video call to organize important meetings.
stay at home- All who are not essential workers are encourage to stay at home. You are only allowed to go out for essential activities which include going to the pharmacy, needing medical help, and getting food that you need. Some essential businesses like supermarkets, pharmacies, and a bank can still operate.
self-isolation- Those who are experiencing coronavirus symptoms are advised to self -isolate. Symptoms like persistent coughing with problems in breathing, fever over 37.8°C. If you are living with someone that showed symptoms must self-isolate.
We can see how serious this COVID-19 is, therefore, make sure that our immune system is strong enough to combat this virus.
Find Ways to Entertain Yourself During Lockdown
Staying home is not easy it is boring and tiring. Therefore, occupying yourself with something enjoyable can help. Another thing that I do aside from cooking is exercising. Although some of the gyms are closed because of this COVID-19 pandemic, there are always ways.
Exercise Regularly- Who says we can't work out at home? I downloaded a Zumba routine from youtube, every morning after a shower and played it on my laptop, and follow the steps. It was FUN! My husband even enjoyed it. Other tips if you have a mat where you can lie down, then you can do push up, sit-ups, crunches, planking, squat, lunge, and hip abduction to name a few.
Take care of your plants- Yes! Finally, with all the time you spend on work, now is the time that you can spend time in your garden. Experts say that spending time outside can reduce stress, anger, and depression. Gardening can also improve your immune system and will help reduce diseases like stroke and osteoporosis. Sounds interesting! Time for gardening!!!
Stream to your favorite services like Disney or Netflix- I tell you guys this is gonna be fun. This is what I and my husband do when we got bored, it is a good way to relax.
Learn to play musical instruments-  I love music but playing a musical instrument is not always easy. Common saying says "practice makes you perfect". Use this lockdown to gave you a break and learn to play a musical instrument. My husband likes playing the piano and I like playing the guitar. What we did is trying to synchronize so we can make a nice outcome. It is enjoyable.
Stream to your favorite music- Lots of music available on youtube can be download on your phone. Just use a converter, paste the link of the video, and convert it to mp3 and you can get your favorite song. This is good if you have plenty of space on your phone. Another option is streaming it online using Spotify apps. Download the apps and you'll get access to all your favorite songs.
Digital Video Games- I'm not a fan of video games but some do. If you are one of them, downloading new video games will entertain you at this time.
What are Good Foods that I can Stockpile before Calamities and Pandemic?
I always prepared my go-bag even before this COVID-19 pandemic. We're encouraged to be ready at all times. Because of that, I and my husband stocked up foods that will last for a long time. Below are some of them.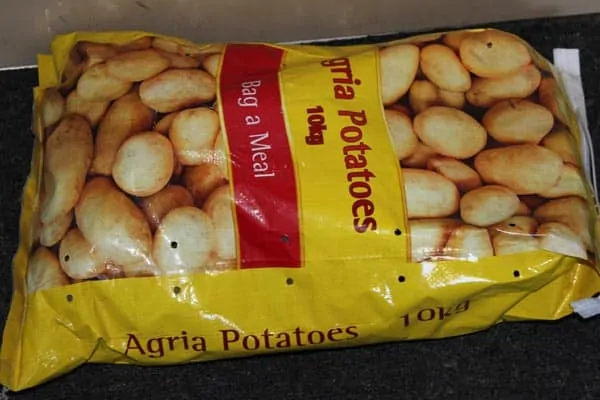 Potatoes- Potatoes can last for up to 3 months to 4 months if they are kept in a dark place within 40°F. Separate it from food that emits gas like apple and onion. Doing so will prevent the potato from ripening and rotting. Before the lockdown, we got the chance to get a bag of potatoes. We chose Agria Potatoes because they are good for fries, mashed, roasted, baking, and more. You can make different recipes using a potato. Many prefer sweet potato because it is more healthy.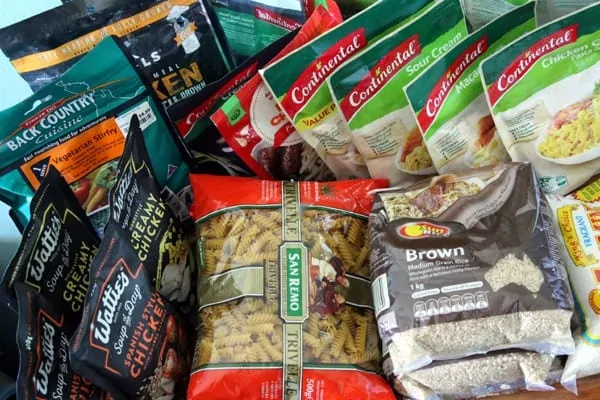 Rice and Pasta- White rice is a good option for a long-lasting stock. For healthy options, brown rice is better.  I got this dried pasta from the supermarket, it can last until 2 years. But, did you know that pasta can last for 30 years?  Pasta that was sealed and has an oxygen absorber that can make it last longer.
Rolled Oats- It is one of the quickest ways to have breakfast using rolled oats.
Flour- Ground flour can be kept for 1-2 years.
Ramen Noodles- Although it is not a healthy option, during the time of emergency it can sustain life, preparation is easy and can last up to 2 years or more.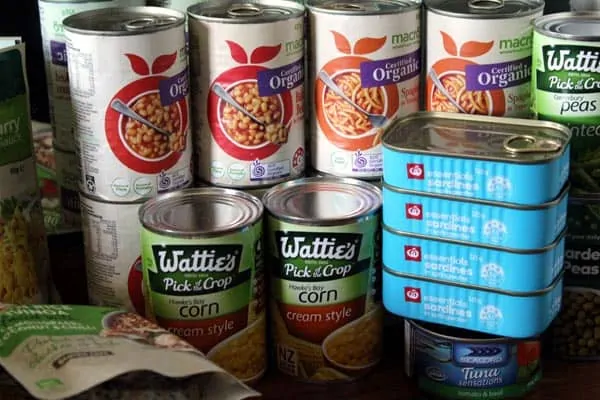 Canned Goods- You can still pick some healthy canned goods by choosing organic and gluten-free. You can find some canned spaghetti, canned beans, corn, green peas, sardines, tuna, and many more.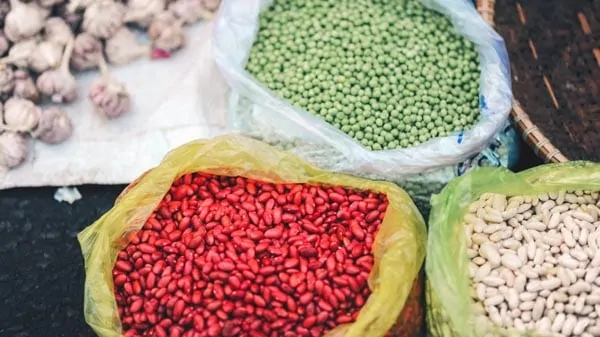 Dried Beans- If properly stored dried beans can last 2–3 years. Although you cannot expect that you can get the same nutrition and taste. I suggest you consume them within 2-3 years that they were stored in your pantry. Choose an airtight container to keep it. Dried lentils and legumes are some good-tasting foods that you can keep for a long time and in case of emergency.
No matter what is our situation, we need to eat! We need food for our physical strength and nourishment that our bodies need. We need to make sure that we are ready for this battle, one thing to do is eating healthy and nutritious.
Being in lockdown doesn't mean that your meal is boring because you can no longer go to your favorite restaurants.  Instead, this will be your opportunity to try something new, spicing things up.
Below are some of my Easy Recipes that you can look at if you want to try something new.
I hope that you and your family will stay safe during this time.
I currently teach baking courses and have worked in a number of cafes and restaurants.
Check out my About Us page to find out more about me and my passion for cooking.
Welcome to Appetizer Girl