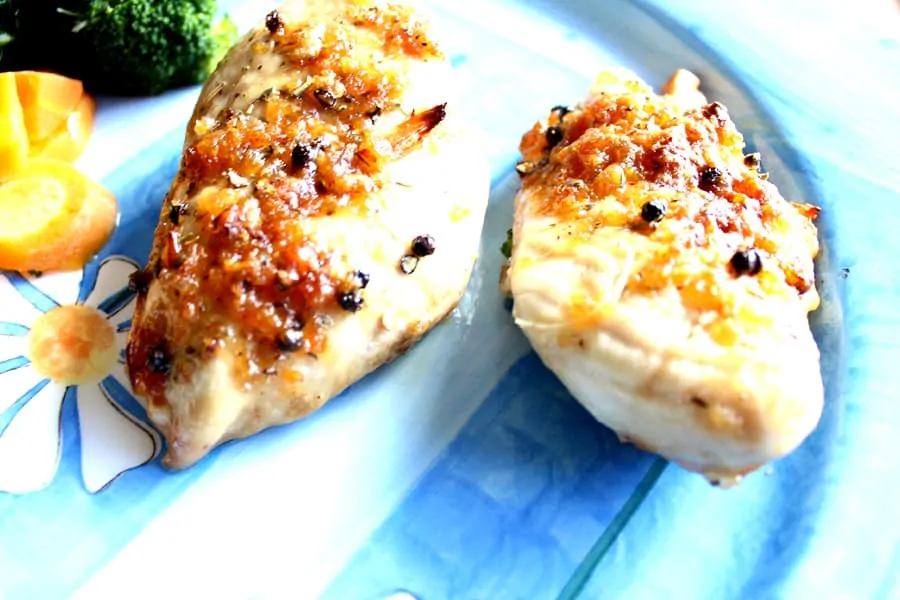 This recipe is one of my favorites for a couple of reasons. First i love, love , love chicken and that would be reason enough however this recipe is also quick, easy and delicious. Did i mention easy. Yes its really easy and takes less than 45 minutes to prepare and cook.
Chicken is such a versatile dish and this is no exception. it can be served easily on its own or with your favorite veggies. I like to add some cracked pepper and Italian herbs but you can add whatever herbs you fancy, provided they go well with chicken. The brown sugar and garlic caramelizes giving it a nice golden brown color and delightful sweet taste on that first bite.
The dish is so succulent as the moisture is kept in using some tin foil and then right near the end of cooking the tin foil is removed to allow a browning of the chicken. Below is the easy to follow recipe. Give this one a try.
Easy Baked Chicken Breasts with Brown Sugar and Garlic In Under 30 Minutes and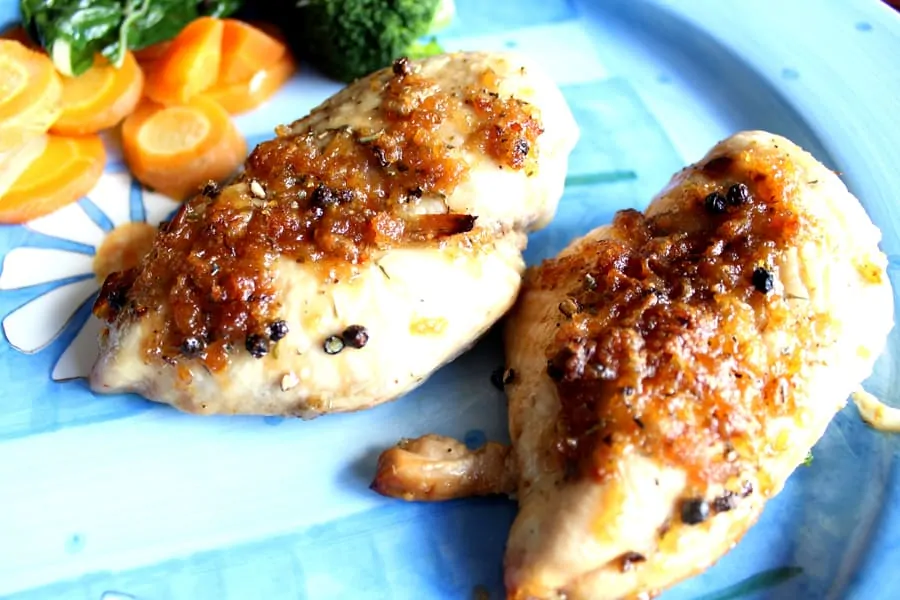 Ingredients
4 Boneless Chicken Breasts
4 Cloves of garlic that have been minced
4 tablespoons of brown sugar
1 tablespoon of organic olive oil
you may also use additional spices and herbs, as desired
Instructions
Preheat your oven to 450 F (200 C)
Carefully place the chicken breasts onto some cooking foil that has had some olive oil sprayed onto it.
Saute the minced garlic and olive oil until tender and warm. Remove from heat.
Add about 4 Tablespoons of raw brown sugar and mix in until combined. Add the herbs.
Spread the garlic and brown sugar mixture over the chicken breasts.
Bake uncovered for 20 to 30 minutes until cooked or juices run clear. Be careful not to burn the sugar and garlic. Serve hot with your favorite vegetables.
https://appetizergirl.com/chicken/easy-baked-chicken-breasts-with-brown-sugar-and-garlic-in-under-30-minutes-and-4-ingredients/
Please share this Baked garlic chicken recipe with your friends. I am sure they will appreciate it and enjoy it as much as you. Please leave a comment below and let us know how you found the baked chicken breasts recipe.
I currently teach baking courses and have worked in a number of cafes and restaurants.
Check out my About Us page to find out more about me and my passion for cooking.
Welcome to Appetizer Girl