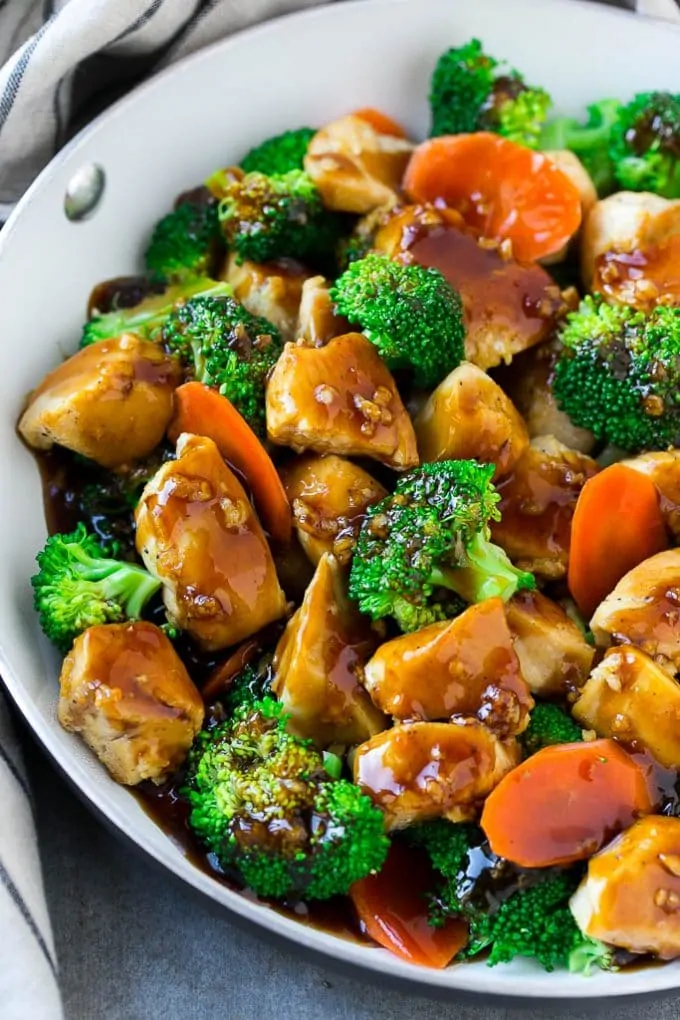 It's time for Stir-fry! Healthy Chicken and Broccoli Stir-fry.
I love Stir-fry recipe cause it's quick and easy, it is also perfect for a busy and occupied weeknight. I have been posting stir-fry recipes. Below are some of my stir-fry recipes:
Stir-frying is a Chinese technique of cooking where the ingredient is fried with a little amount of vegetable oil.
You might notice that it seems like there is nothing's new with this recipe. The combination is basic, non-fancy Chicken and Broccoli Stir-fry that can make your Wednesday (Thursday Friday Saturday) night dinners happier. Simplicity can make this dish a winner! Chicken + broccoli + carrots = delish. Just WOW!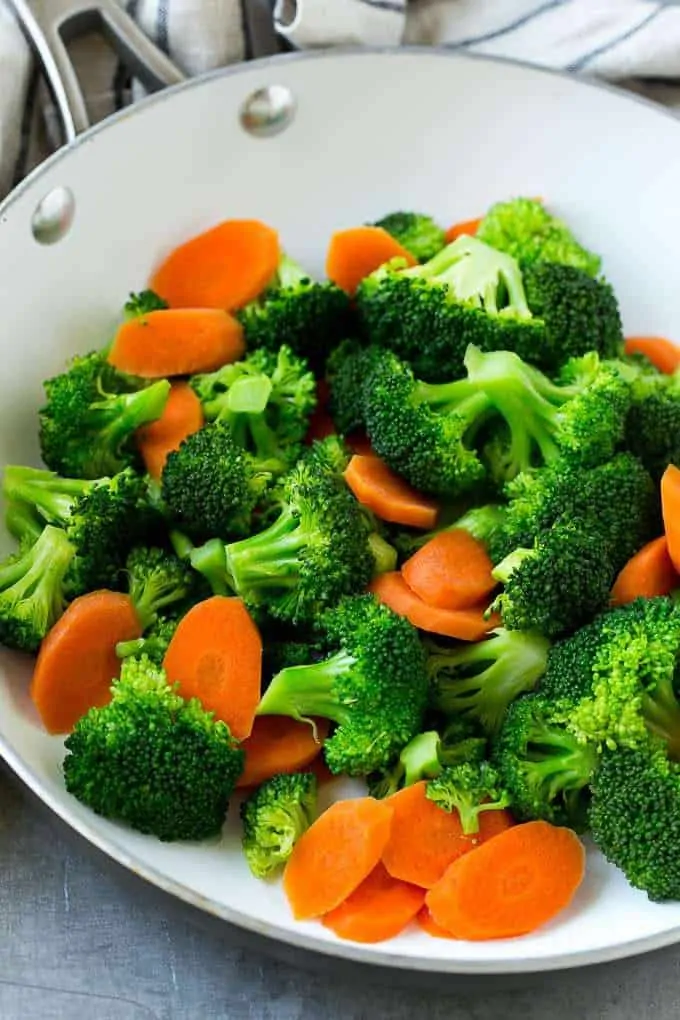 This Healthy Chicken and Broccoli Stir-fry recipe is super easy. It can be done in just 30 minutes. It is very versatile. Therefore, you can adjust to what ingredients you have on hand. You can use cauliflower instead of broccoli. And if you are vegetarian, you can substitute the chicken into tofu.
There are some tricks to make a great Healthy Chicken and Broccoli Stir-fry. First, Make sure that the pan is hot enough before adding the ingredients. Another thing,  cook the ingredients in batches for the vegetables to stay nice and crispy. Finally,  eat this dish right away after serving. I'll tell you this is fulfilling!
You can also add other veggies like green and red pepper, mushroom and green onions. However, If you want to keep it simple you can stick to the recipe. I'm certain that even if it is a simple dish, but the ingredients are healthy with the sweet-savory sauce. So it's time for you to try this simple recipe below. I'm sure that your whole family would love this Healthy Chicken and Broccoli Stir-fry.
Healthy Chicken and Broccoli Stir-fry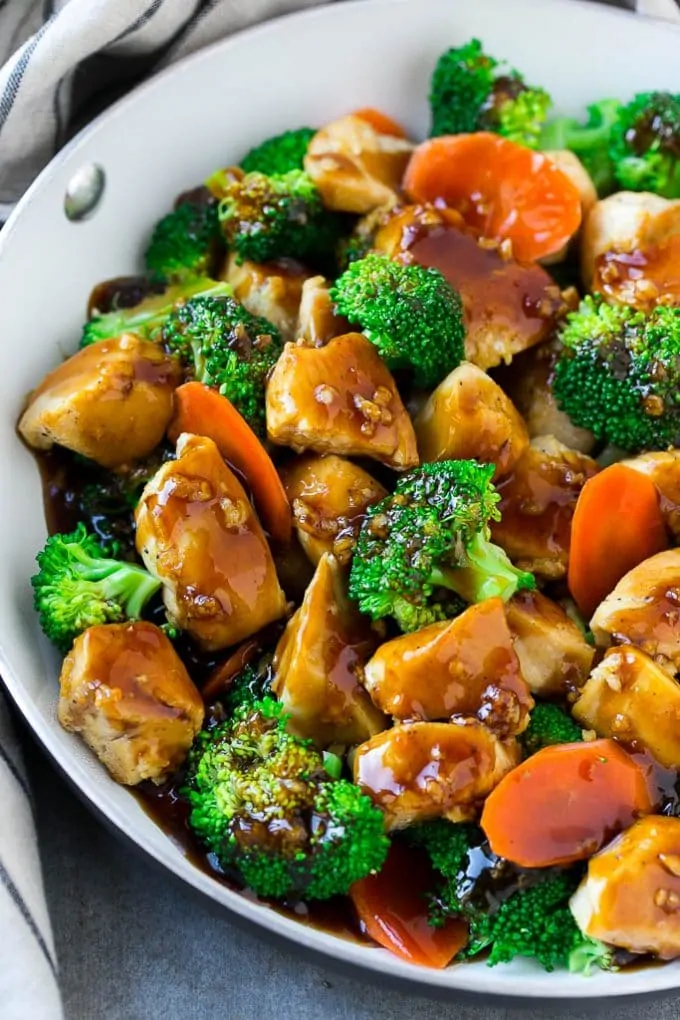 Ingredients
1 tablespoon + 1 teaspoon vegetable oil divided use
1 cup thinly sliced peeled carrots
2 cups broccoli florets
1 lb boneless skinless chicken breasts, cut into 1 inch pieces
4 cloves garlic minced
1/4 cup low sodium chicken broth or water
1/4 cup soy sauce
3 tablespoons honey
2 teaspoons cornstarch
salt and pepper to taste
Instructions
Heat 1 teaspoon of oil in the large pan over medium heat.
Add the broccoli and carrots and cook for approximately 4 minutes or until vegetables are tender.
Remove the veggies from the pan; place them on a plate and cover.
Wipe the pan clean with a paper towel and turn the heat to high.
Add the remaining tablespoon of oil.
Season the chicken pieces with salt and pepper and add them to the pan in a single layer - you may need to do this step in batches. Cook for 3-4 minutes on each side until golden brown and cooked through.
Add the garlic to the pan and cook for 30 seconds.
Add the vegetables back to the pan and cook for 2 more minutes or until the vegetables are warmed through.
In a bowl whisk together the chicken broth, honey and soy sauce.
In a small bowl mix the cornstarch with a tablespoon of cold water.
Pour the soy sauce mixture over the chicken and vegetables; cook for 30 seconds.
Add the cornstarch and bring to a boil; cook for 1 more minute or until sauce has just started to thicken.
Serve immediately, with rice if desired.
https://appetizergirl.com/chicken/healthy-chicken-and-broccoli-stir-fry/
I currently teach baking courses and have worked in a number of cafes and restaurants.
Check out my About Us page to find out more about me and my passion for cooking.
Welcome to Appetizer Girl