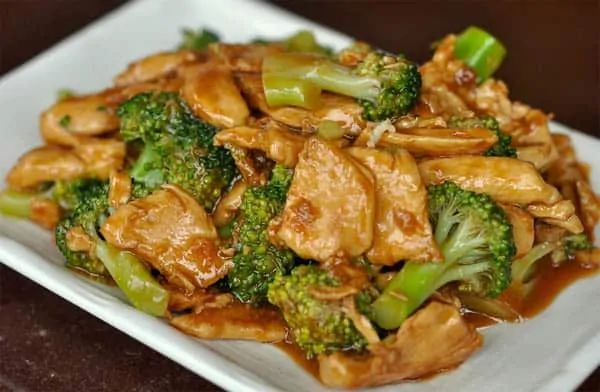 This is another easy chicken recipe to make that's tasty and full of goodness. broccoli in my opinion is a super food. It is a good source of fiber, vitamin B6, pantothenic acid, manganese, vitamin E, phosphorus, choline, vitamin A, vitamin B1, potassium, and copper. Broccoli is also a very good source of vitamin B1, magnesium, omega-3 fatty acids, protein, selenium, zinc, calcium, iron, along with niacin.
So make sure you use and eat your broccoli regularly. I also like to juice broccoli every day so that I am also getting it raw. Both raw and cooked in my opinion is good.
Easy Stir Fry Chicken and Broccoli Recipe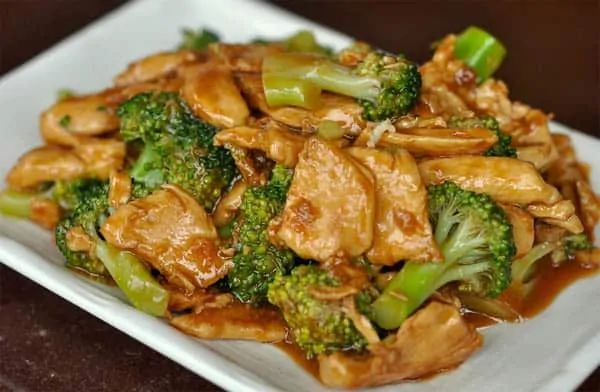 Ingredients
Marinade:
8oz Chicken
1/2 Tablespoon Rice Wine
Splash of Soy Sauce
1 Egg White
1/2 Tablespoon Corn Starch
Sauce:
1/4 Cup Chicken Stock
1 Tablespoon Soy Sauce
1 Tablespoon Hoisin Sauce
1 Tablespoon Honey
1 teaspoon black vinegar
1/2 teaspoon Garlic
1/2 teaspoon Ginger
1/2 teaspoon sesame oil
Pinch of White Pepper
Thickening slurry:
Water and corn starch
Instructions
Coat Chicken with marinade and set aside.
Make sauce.
Steam Broccoli until just tender then rinse with cold water.
Add chicken to slowly boiling water. Stir quickly to prevent sticking and turn off heat. Stir for about 2 minutes until chicken is opaque. Remove from water, drain and let cool.
Heat wok on high heat, add oil and swirl.
Add chicken and cook until it gets just a bit of color.
Add sauce when starts to boil add Thickening slurry. When sauce is desired thickness turn off heat and serve.
https://appetizergirl.com/chicken/easy-stir-fry-chicken-and-broccoli-recipe/
I currently teach baking courses and have worked in a number of cafes and restaurants.
Check out my About Us page to find out more about me and my passion for cooking.
Welcome to Appetizer Girl