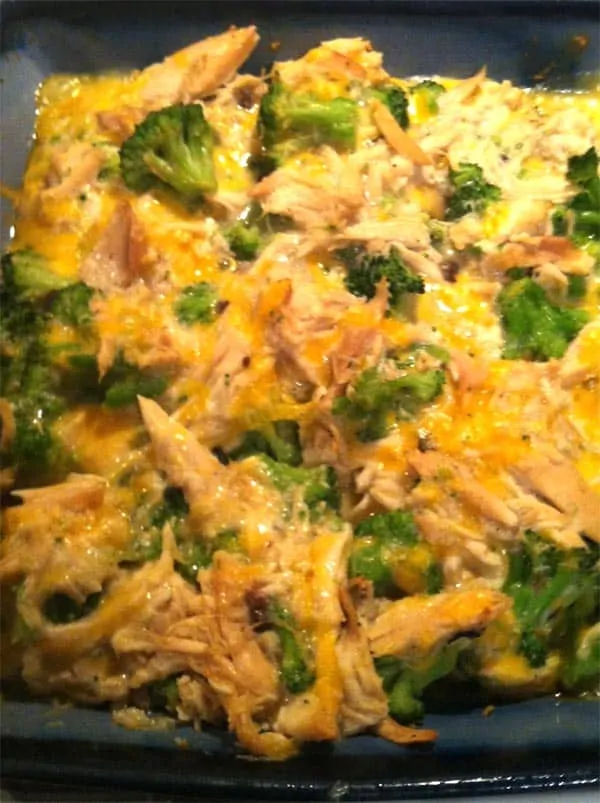 Here is another easy quick chicken recipe that's delicious that you can try. Broccoli is very good for you so and you can use any type of shredded chicken.
The chicken that I used was cooked using a crockpot all day and then easily shredded up.  I like doing this as it means I can leave it on in the morning as I go out and do my daily stuff then when I return in the evening it is ready to be used in this Easy Chicken Broccoli Casserole In Under 30 Minutes dish.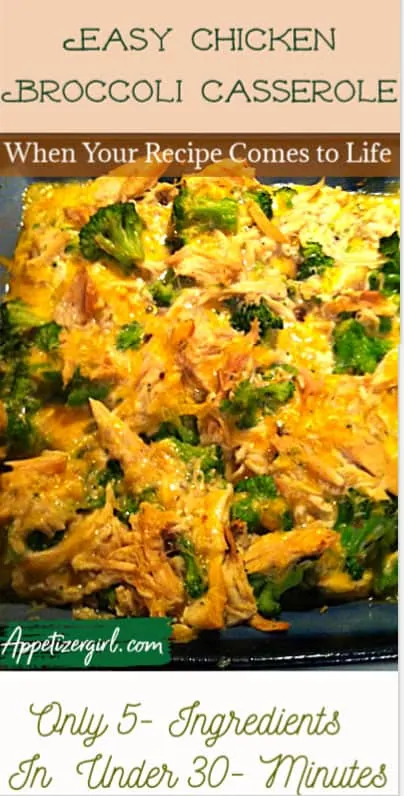 Easy Chicken Broccoli Casserole In Under 30 Minutes – Only 5 ingredients!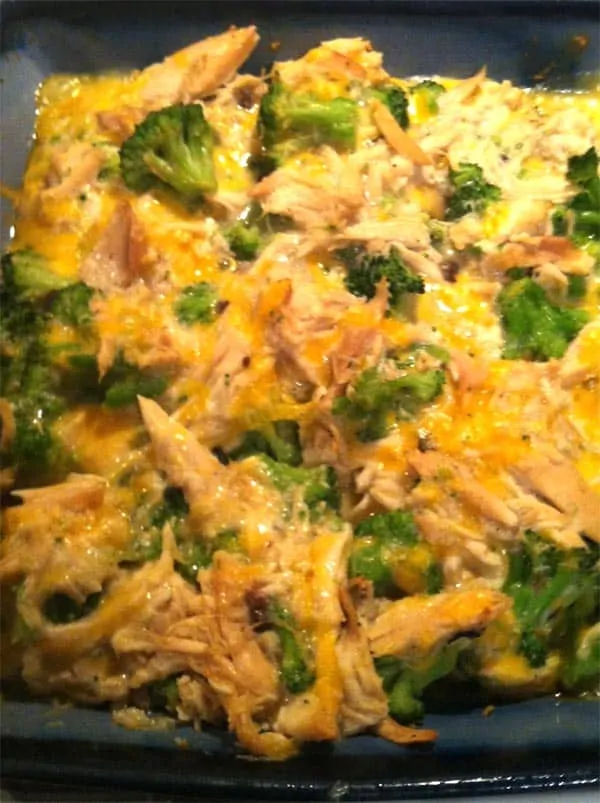 Ingredients
About 3 cups of shredded chicken
16 oz bag of frozen broccoli (cooked)
1 can of cream of mushroom soup
1 cup of shredded cheddar cheese
Garlic powder and pepper to taste
Instructions
Preheat oven to 350 degrees.
Mix all ingredients together in a bowl
Pour into a 9x9 baking dish
Bake for 25 minutes.
https://appetizergirl.com/chicken/easy-chicken-broccoli-casserole-in-under-30-minutes-only-5-ingredients/
I currently teach baking courses and have worked in a number of cafes and restaurants.
Check out my About Us page to find out more about me and my passion for cooking.
Welcome to Appetizer Girl