Chicken salad with Brussels Sprouts and Honey!!!
Hello Everyone! It has been a month since I wrote a blog recipe and I truly miss you all guys! I wasn't able to post my recipe. Therefore, I came back with a BOOM! SURPRISE!!! I'm so excited to share it with YOU.
Are you familiar with brussels sprout? Brussels Sprout is a green leafy vegetable that can be purchased any time of the year. The peak season is in October until March. Since the brussels sprouts are a cool season crop, it's best to plant them during summer for fall harvest.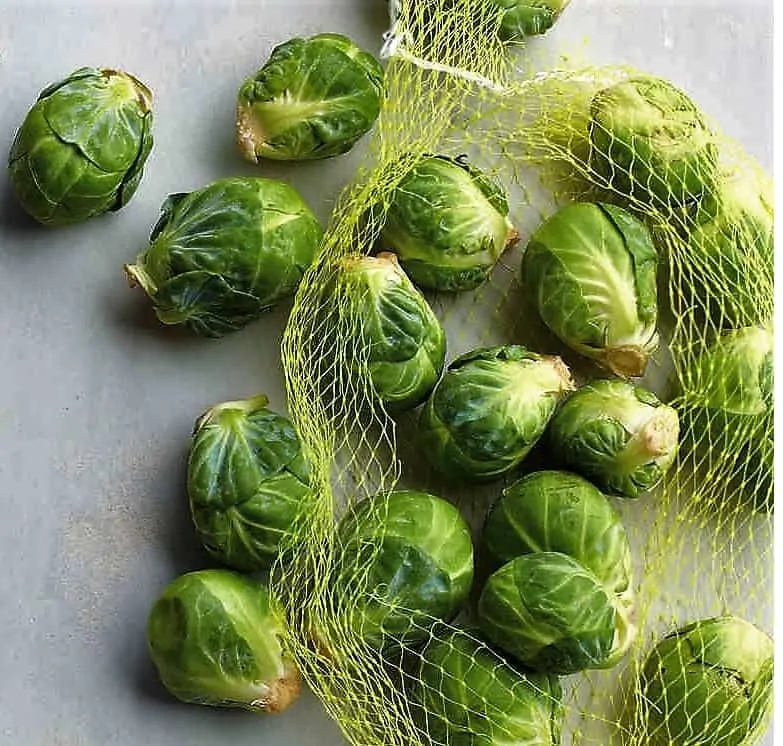 It is very versatile. You can eat them raw, blanch them, they are also good combinations with other ingredients. Especially something that has a strong taste and quite punchy. My mom's specialty is roasted brussels sprout with cheese or bacon and turns out really awesome. Today  I want to try brussels sprout in my favorite way of making a dish- SALAD.
This Chicken salad with Brussels Sprouts can stand out on its own but also a perfect addition with any meal. As you noticed this recipe is very simple- yet a very delicious salad. Well, since a salad is my all time favorite, I can eat this Chicken salad with Brussels Sprouts every meal without getting bored!
 How to chop the brussels sprout?  First, make sure to use a sharp knife, but be careful not to cut your fingertips. Mandoline or food processor is another option. Second, make sure to slice it thinly for a great outcome. Is it necessary to slice it thinly? YES! Eating whole raw would be awkward and weird but if you slice it thinly then you won't notice that problem. Since my mom doesn't like to eat it raw, for this recipe I'll cook the brussels sprout until they turned bright green.
What makes this recipe interesting is the DRESSING. I made it myself. It's a combination of butter, orange juice, honey, and olive. In the recipe below I'll show you how I made my personalize dressing.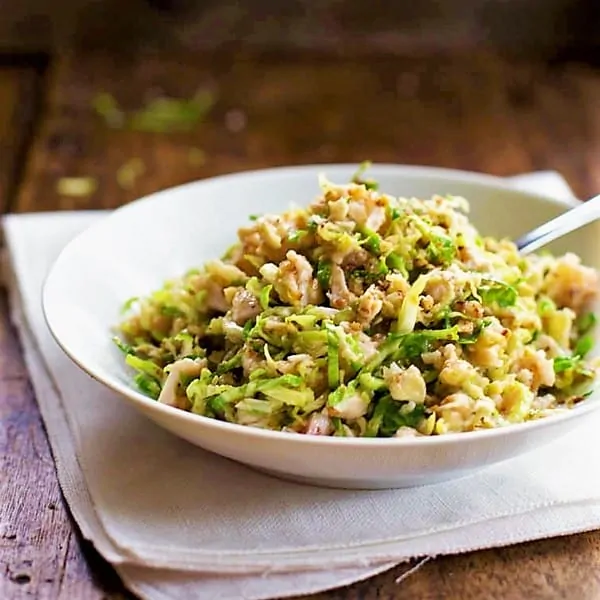 For the chicken, I choose the shredded one that matches the texture of the brussels sprout. What lovely and yummy dish!
Want more salad recipe? Follow this link https://appetizergirl.com/?s=salad or https://juliescafebakery.com/?s=salad.
I'll appreciate if you leave a comment below.
Chicken salad with Brussels Sprouts and Honey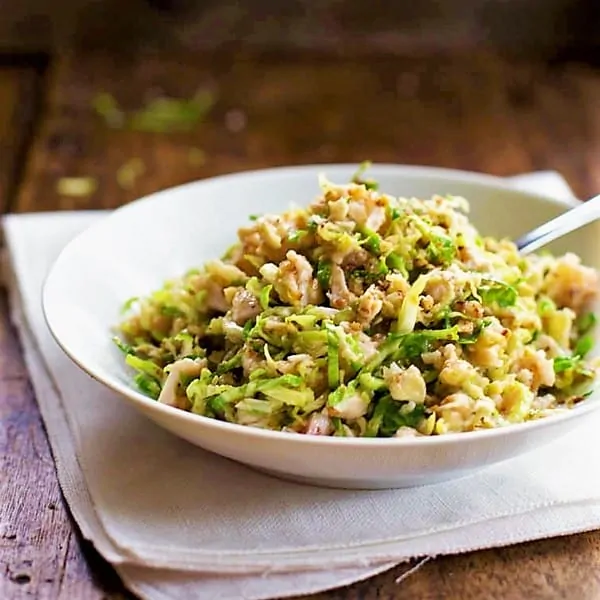 Ingredients
1 cup cooked chicken, cubed or shredded
4 cups sliced Brussels sprouts (for me it was about 20)
1/2 cup walnuts
1/4 cup Parmesan cheese
1/2 cup chopped onion
1 tablespoon butter
juice of 1 orange
1 tablespoon honey
2 tablespoons olive oil
salt and pepper to taste
Instructions
1. PREPARE THE SALAD: First prepare the chicken, then prepare the Brussels sprouts by very thinly slicing them with a mandoline. In the food processor, pulse the walnuts a few times until chopped. Place in a small skillet over medium high heat with no oil or butter and toast until golden brown, stirring or shaking constantly.

2. MAKE THE DRESSING: In the small skillet, saute butter and onion over medium high heat until the onions are golden brown, about 5 minutes. After it transfer the onions to a food processor. Add the orange juice, honey, and olive oil. Puree until smooth and creamy. Season it generously with salt and pepper.

3. Put the Brussels sprouts in the empty sauteed onion pan and place over high heat. Stir for 1-2 minutes until you can smell them and they turn bright green. Remove from heat. In a large bowl, toss the the Brussels sprouts, walnuts, chicken, and Parmesan.

4. Toss the dressing and salad together. Serve it warm or cold. If you're planing to keep leftovers, keep the dressing separate.
https://appetizergirl.com/chicken/chicken-salad-with-brussels-sprouts-and-honey/
I currently teach baking courses and have worked in a number of cafes and restaurants.
Check out my About Us page to find out more about me and my passion for cooking.
Welcome to Appetizer Girl