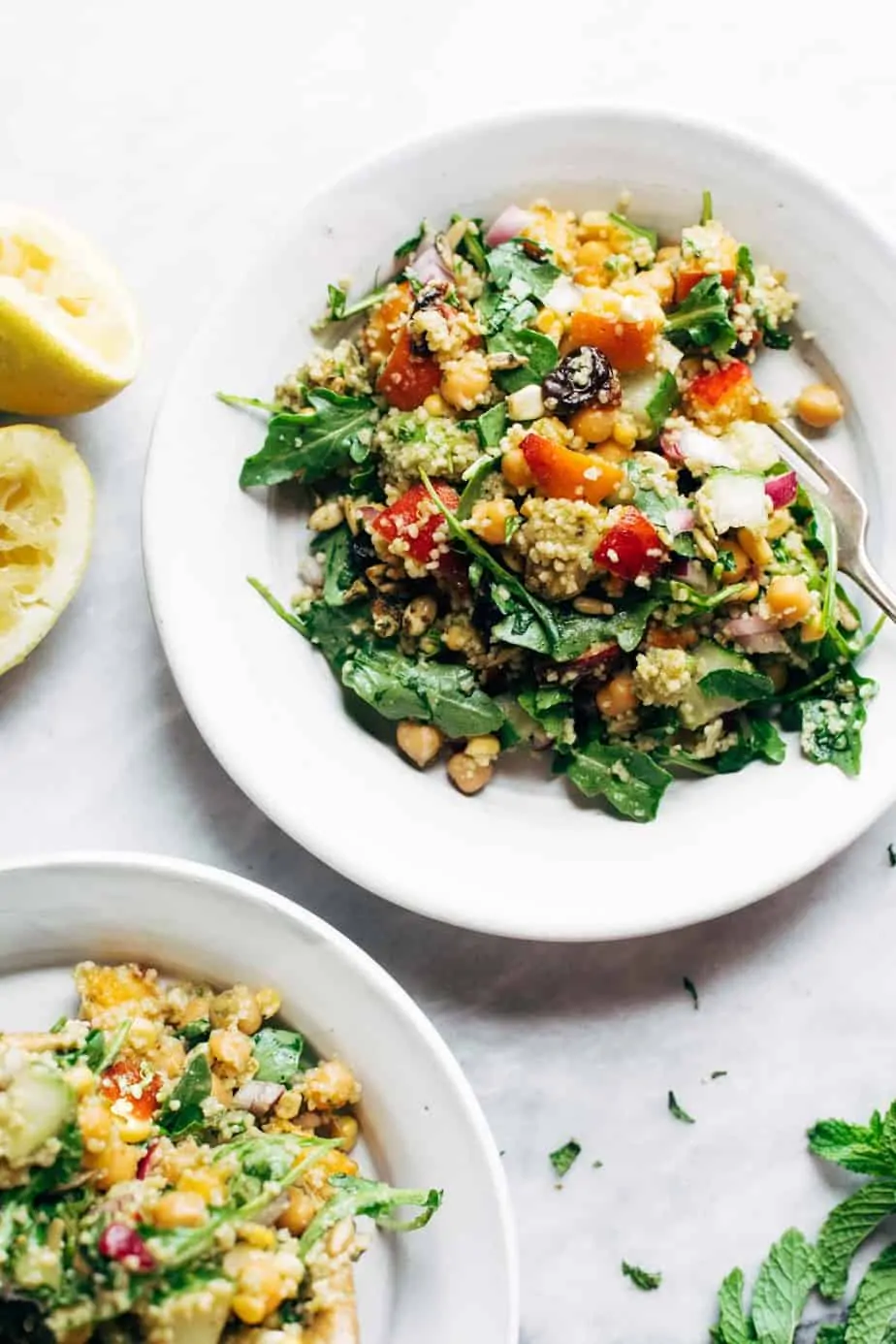 Hello everyone!
I'm really excited!!! and I can't wait to share it here. Recently, I received a message from my close friends saying they want to come over in my place tonight. WOW, It makes my adrenaline rush, it's been a month that we didn't meet. You know what it means? the thing they called "girls talk ".
As we get older we become busy with our personal life, different lifestyle but we always give time to talk and see each other. Not often though, so we're making the moments worth it. That includes, of course, the yummy foods.
So today, I'll make a yummy and refreshing "best ever couscous salad recipe" for them. It's great for potlucks and I will keep its hand for that purpose. Well, It's best if you just pick the ingredients in the backyard garden so its fresh, but if there's none you can use what is available in the fridge or run in the supermarket and all are solved.
You might wonder why I call it a salad. I'll show you…
What  I love about making a salad is that it's really fun to do. You know like cutting, chopping, rinsing and stuff like that.  No hassle cause you don't need to turn on your oven.
It's so yummy that you will forget what a healthy dish is it. My friends really love it.
I'm sure you'll love it too!!!
Grab your ingredients and try this tasty "best ever couscous salad".
Best Couscous Salad Recipe Ever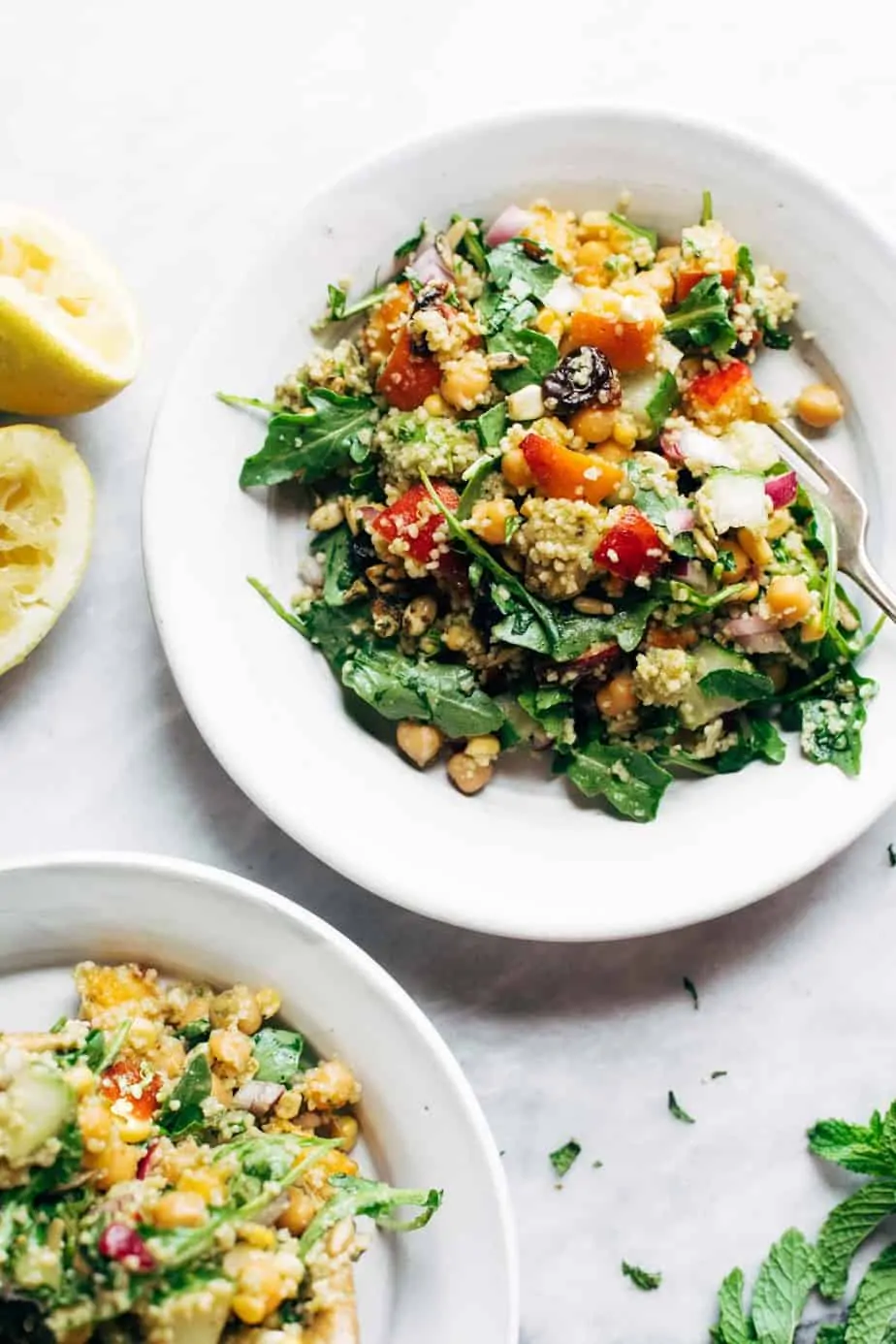 Ingredients
Couscous Salad Base:
1 cup couscous (uncooked)
1/2 cup dried cherries
1 teaspoon ground cumin
1 teaspoon ground coriander
1 1/4 cups chicken or veggie broth, warm
salt and pepper
Toss-Ins:
1 can chickpeas, rinsed and drained
2 pieces of fresh sweet corn, kernels cut off the cob
2 nectarines or peaches, diced
1 cucumber, diced
1 avocado, cut into chunks
1/4 red onion, finely diced
1/2 cup pepitas, sunflower seeds, or something crunchy
2 cups arugula or spinach
parsley / mint / basil / any herbs, really
lemon juice, honey, olive oil for dressing
Instructions
Combine couscous, cherries, cumin, coriander, and salt and pepper in a bowl. Pour warm broth over everything and let stand until the couscous is cooked, about 5 minutes. Let it cool.
Toss everything together and season to taste!
Notes
This keeps for about a day as leftovers, although keep in mind that the leftovers will be softer than the day before, obviously. If you want to make this farther in advance for meal prep or something like that, just prep all the elements separately and toss together just before serving.
https://appetizergirl.com/appetizer/best-couscous-recipe-ever/
I currently teach baking courses and have worked in a number of cafes and restaurants.
Check out my About Us page to find out more about me and my passion for cooking.
Welcome to Appetizer Girl