Although it may not seem like food and flowers have much in common, studies have shown that including flowers in our everyday lives can significantly affect our eating behaviours and our relationship with food as a whole. Flowers have been shown to have a wide range of advantages, from lowering tension and anxiety to raising feelings of joy and well-being.
We'll look at how some of these can encourage mindful eating and enhance your relationship with food in this blog article. We'll examine the science supporting these advantages and offer helpful advice on how to include flowers in your everyday life to benefit from them. So, let's dive in and discover the power of flowers for mindful eating!
The Power of Flowers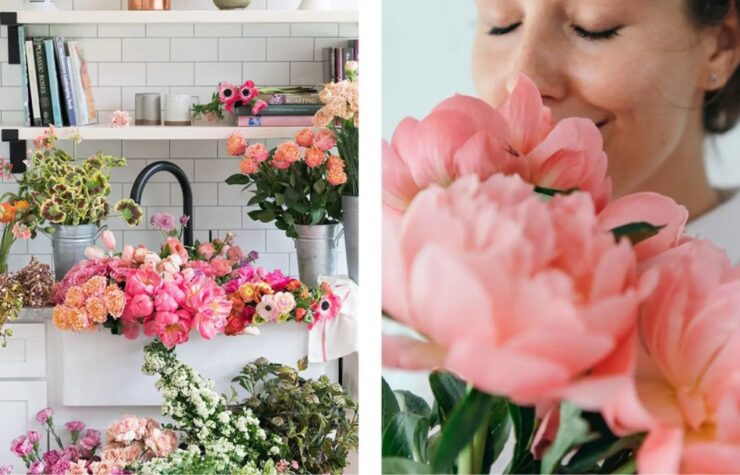 When we think of flowers, we typically associate them with beauty, fragrance, and decoration. However, these can also have a profound impact on our health and well-being, including our relationship with food. In fact, research has shown that the mere presence of flowers can positively affect our mood, reduce stress and anxiety, and even improve our cognitive function.
Floral therapy, as the use of these for therapeutic purposes is also called, has been practised for centuries. A variety of physical and emotional ills were treated using various flowers in ancient societies that believed in their healing powers. Today, there is an increasing body of scientific data that lends credence to the notion that these can significantly affect our physical and mental health, as well as our eating behaviours. We'll look at how flowers can encourage mindful eating and enhance our connection with food in this blog.
Incorporating Flowers into Your Diet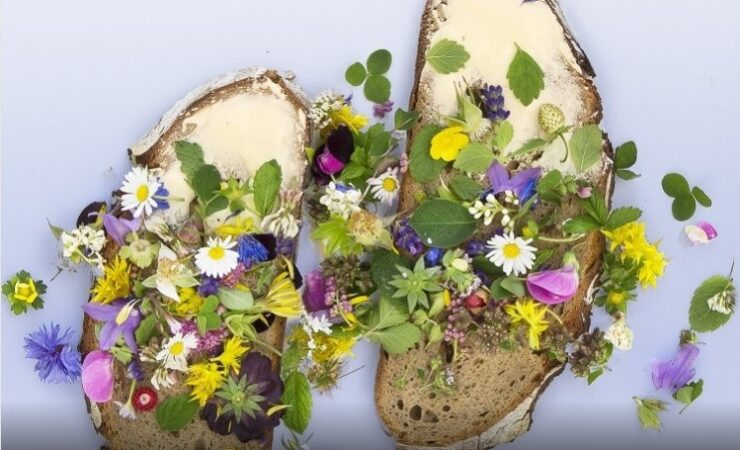 Numerous methods to include flowers in your diet can enhance the nutritional value and aesthetic appeal of your meals. Salads are one of the most typical dishes to which florals are added. In addition to adding colour to your salad, edible blossoms like nasturtiums, violets, and pansies also offer a variety of nutrients. For example, nasturtiums contain vitamin C and have a peppery flavour that can add some spice to your dish. Violets have a sweet taste and can be used in desserts or as garnish. Pansies have a mild flavour and are perfect for adding colour to your salad.
Another way to incorporate flowers into your diet is by using them as a tea or infusion. Chamomile and lavender are popular options for tea and are known for their calming properties. Hibiscus can be used to make a tangy and refreshing tea that is high in vitamin C. Additionally, rose petals can be used to make a fragrant and calming tea that is said to have anti-inflammatory properties.
Lastly, flowers can also be used to add flavour and colour to a variety of dishes. For example, rose water is commonly used in Middle Eastern cuisine to add a floral flavour to dishes such as baklava and Turkish delight. Lavender can be used to flavour desserts such as ice cream and shortbread cookies. Additionally, saffron, which is made from the dried stigmas of the crocus flower, is a popular spice used in dishes such as paella and risotto.
Flower Recipes for Mindful Eating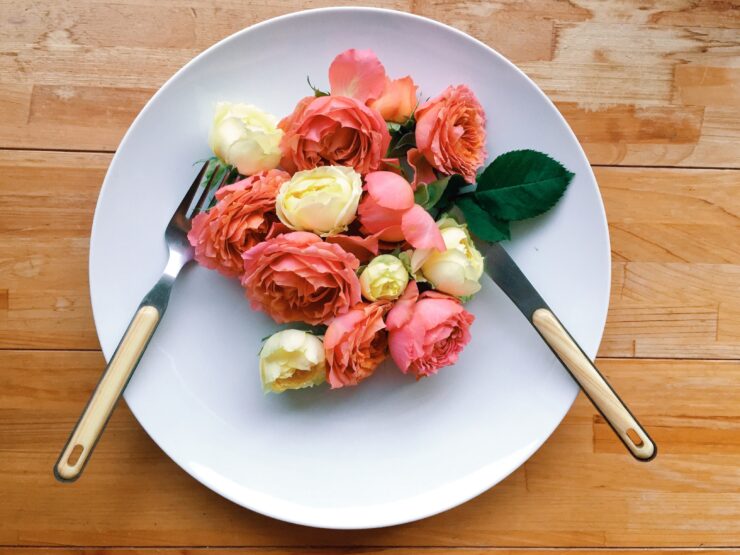 Incorporating flowers into your diet doesn't have to be difficult or complicated. Here are some quick and delectable recipes to help you begin your path towards mindful eating:
Hibiscus tea:
Tea is frequently brewed from hibiscus flower petals because of its acidic and tangy flavour. Hibiscus tea can be consumed hot or chilled after being brewed. A little honey or agave nectar can also be added for sweetness.
Edible flower salad:
Mix together a variety of edible flowers, such as nasturtiums, pansies, and violets, with your favourite salad greens. Drizzle with a simple dressing of olive oil, lemon juice, salt, and pepper.
Lavender and honey yogurt: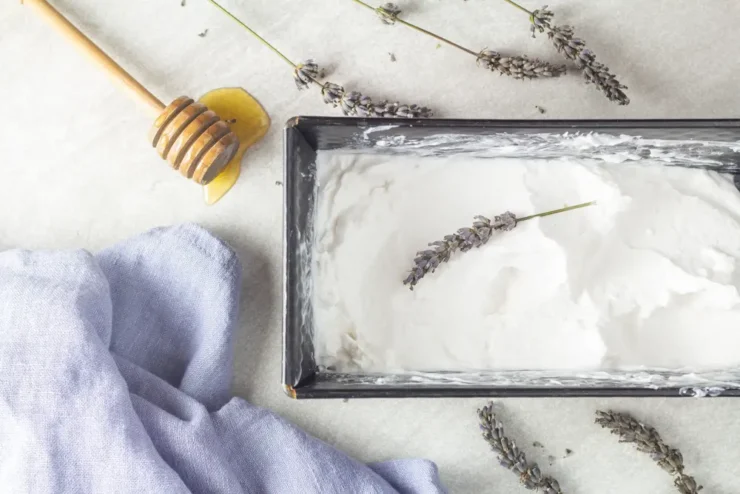 Mix plain yogurt with a bit of honey and dried lavender. Enjoy a healthy and flavorful breakfast or snack.
Rose petal jam:
Use fresh or dried rose petals to make a sweet and fragrant jam. Mix the petals with sugar and lemon juice and cook until thickened. Enjoy on toast or as a topping for yogurt or ice cream.
By incorporating these simple flower recipes into your diet, you can add flavour, colour, and nutrition to your meals while also practising mindful eating.
Tips for Mindful Eating
Use flowers as a garnish:
Adding flowers to your meals can not only make them look more visually appealing but can also add a unique flavour and texture to your dish. Use edible ones like rose petals, lavender, or pansies as a garnish on top of salads, smoothie bowls, or other dishes.
Experiment with floral flavours:
Many flowers have distinct flavours that can be used to enhance the taste of your meals. Try incorporating herbs like chamomile or hibiscus into your tea or using rose water in your baking for a unique floral twist.
Grow your own flowers:
By growing your own edibles, you can have a fresh and sustainable source of flowers to use in your meals. It can also be a rewarding and calming hobby that promotes mindfulness and connection with nature.
Use flowers as a reminder:
Keep a bouquet of fresh flowers on your kitchen table or in your workspace as a reminder to slow down and be present while eating. Seeing and smelling these can help you stay mindful of your eating habits throughout the day.
Conclusion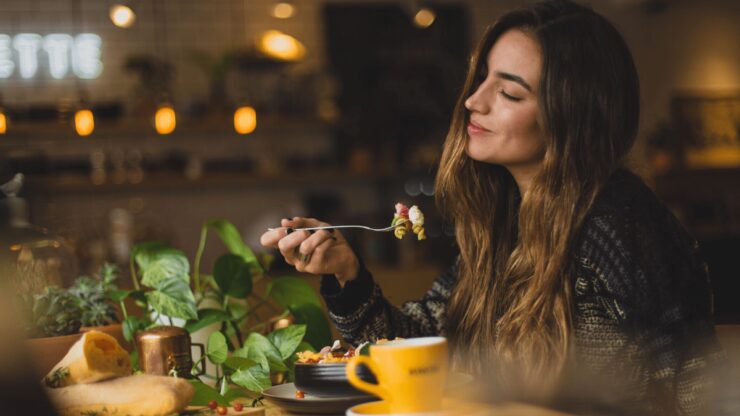 In conclusion, incorporating flowers into your diet can be a unique and enjoyable way to practice mindful eating and improve your relationship with food. These can add beauty, flavour, and health benefits to your meals, while also encouraging a more mindful and present approach to eating.
By exploring different types of edible flowers and experimenting with flower-based recipes, you can discover new flavours and textures that enhance your dining experience. Additionally, incorporating flowers into your meals can provide a boost of vitamins, antioxidants, and other health-promoting compounds.
By working with a trusted florist such as Thanks A Bunch Florist, you can ensure that you are using safe and high-quality flowers in your cooking and eating experiences.
Overall, incorporating flowers into your diet can be a fun and creative way to explore mindful eating and improve your relationship with food. So why not add a pop of colour and flavour to your next meal with some edibls? Your taste buds and body will thank you.