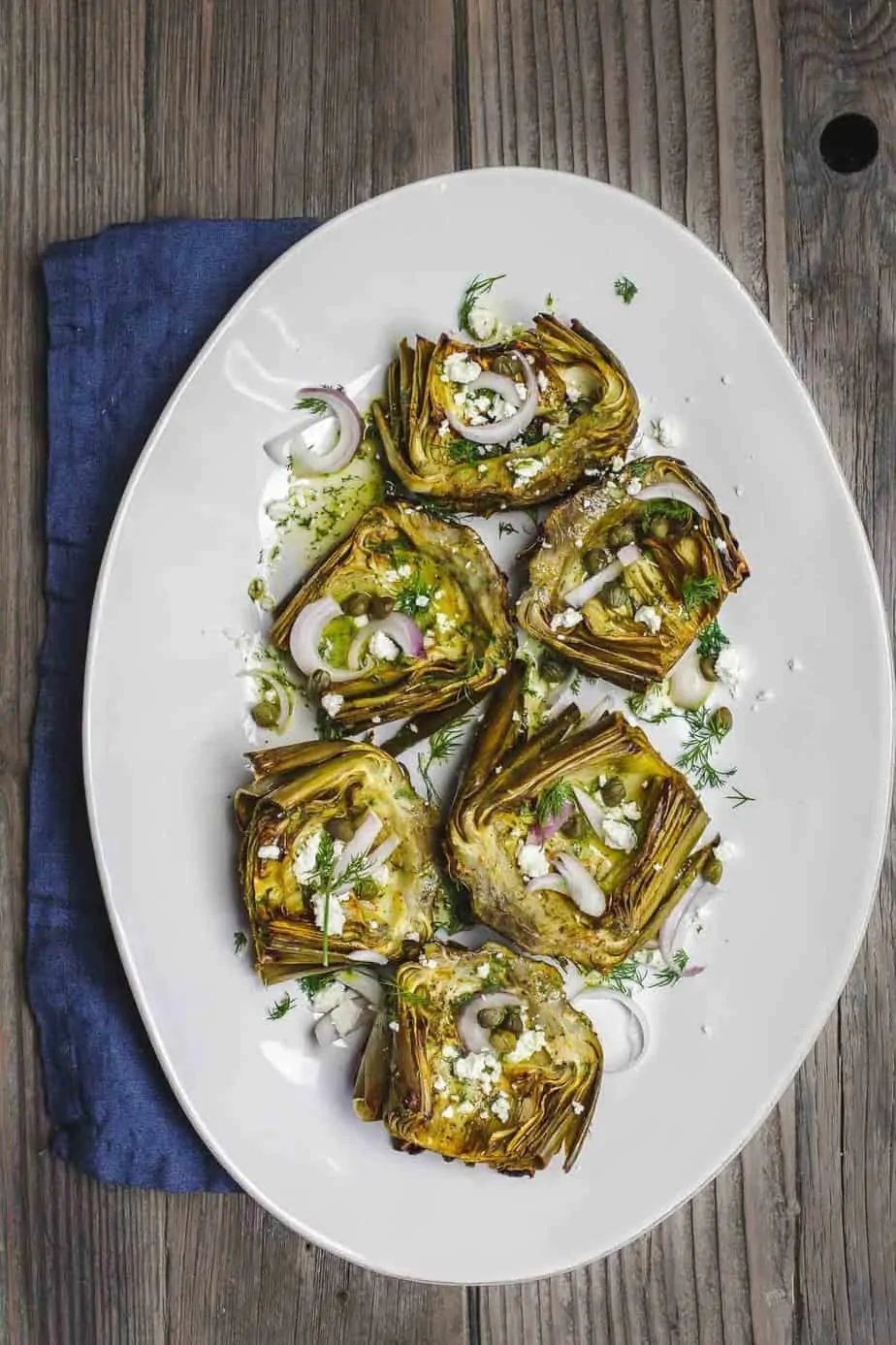 So I'm having a fun time with artichokes TODAY! Roasted Artichokes.
Just even writing that makes me be able to taste the delicious-tangy taste of artichokes. I don't know why. I have banana sour cream pancakes for breakfast. But it seems like terrible time, thinking the tang of artichokes. But when it comes to ARTICHOKES, there's no terrible time! NEVER!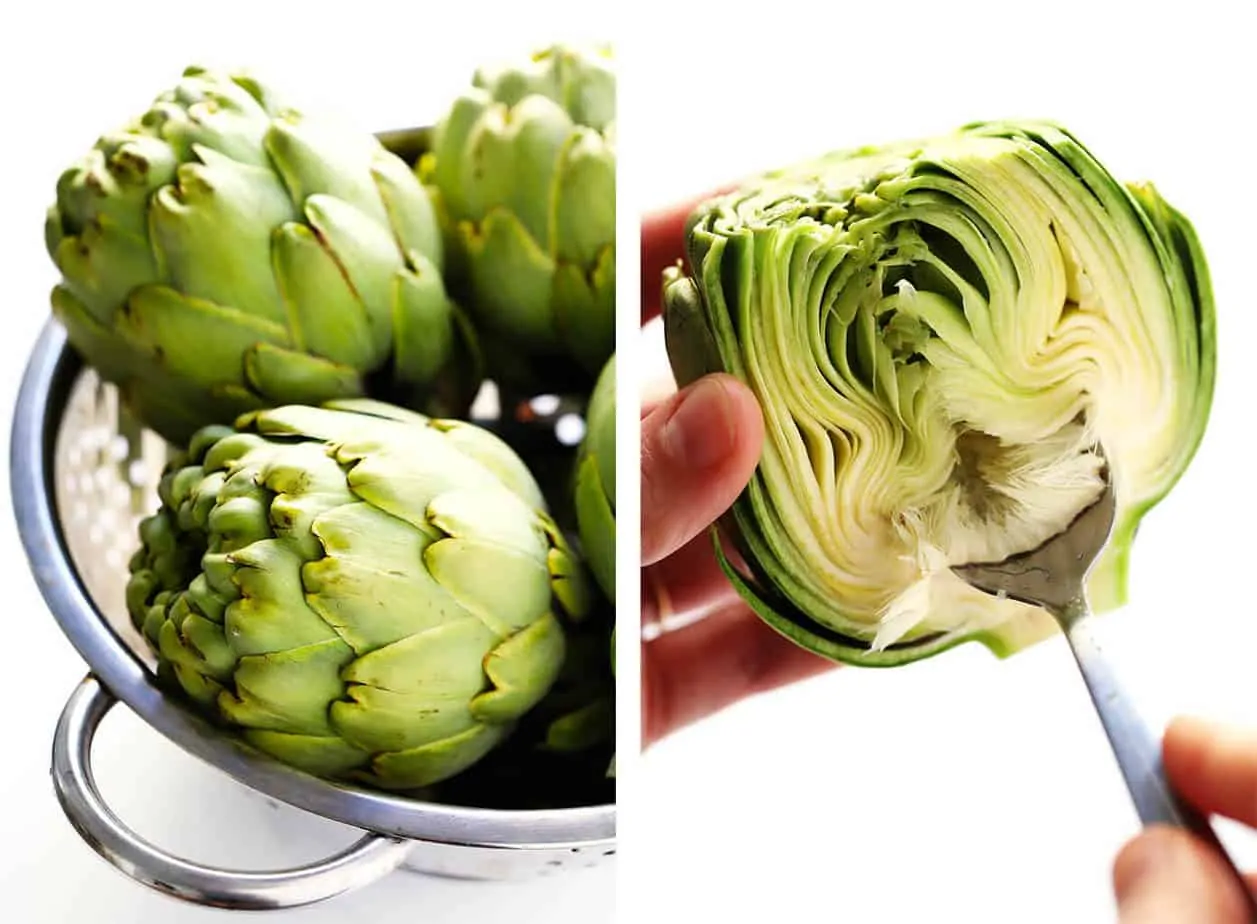 Artichokes are one of the foods that's fun to eat from leaves to the heart and delicious. But are you aware that it is also a good source of nutrients? Artichokes are power-house of protein, fiber, prebiotics, and antioxidant. It does not just taste amazing,  can also give a positive impact on your health. This recipe gives me heart emoji eyes. LITERALLY! I'm sure yours too.
What are the ingredients of ROASTED ARTICHOKES?
Artichokes– any varieties will do. Choose the one that is heavy, having a healthy green color and, and leaves packed tightly.
Garlic– You can eat roasted garlic with the artichokes, you can also combine it in the dill vinaigrette if you want.
Shallot, Capers and Crumbled Feta Cheese– for seasoning
Fresh Lemon– Make sure you have enough on hand.
Black pepper and Salt– coarsely and freshly ground, preferably sea salt.
What's the secret for perfect Roasted Artichokes?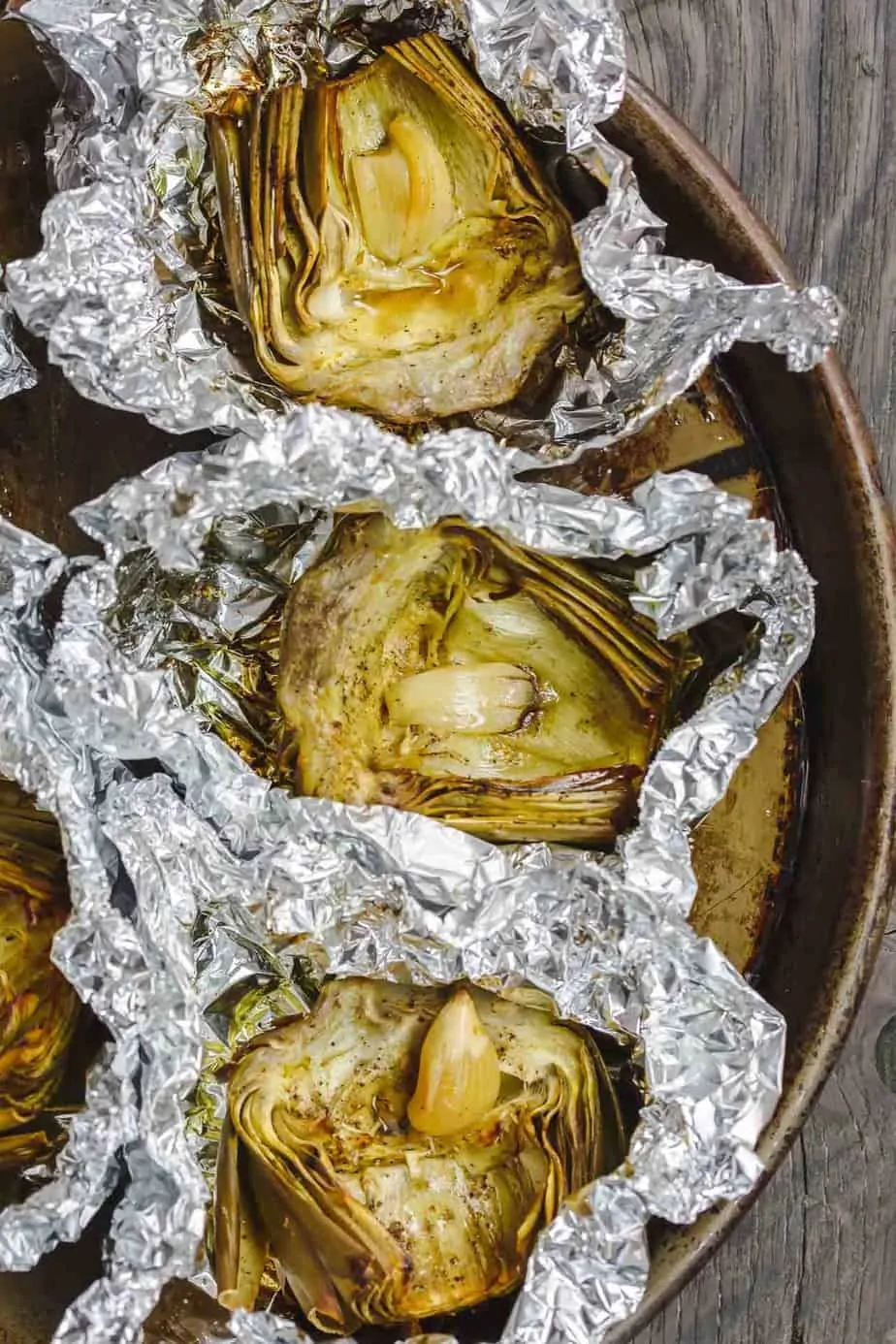 The artichokes seasoned with salt and pepper with garlic in the center of artichokes was drizzled with olive oil. Then it is covered with foil before roasting it in the oven. The procedure is simple, so it's easy for you to follow. Might take time but it's not a fussy recipe. For just an hour you can have wonderfully roast artichokes.
If you are a vegetarian, this is worth trying.
Other vegetarian recipes that you can try are:
Best Vegetarian Stuffed Pepper Soup
Roasted Artichokes halves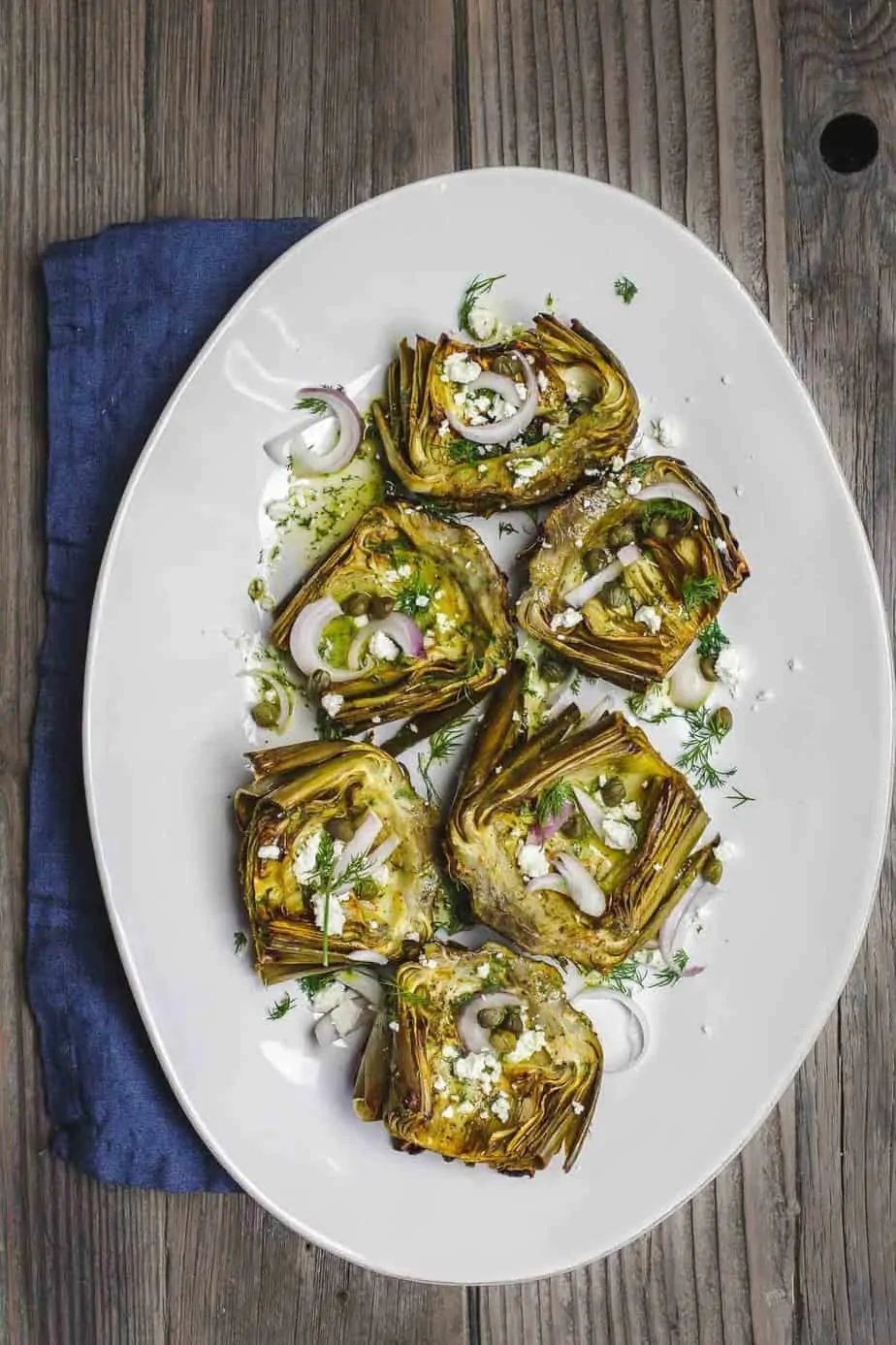 Ingredients
3 large globe artichokes
3 tsp lemon juice
Salt and black pepper
Extra virgin olive oil
6 garlic cloves, peeled
1 small shallot, thinly sliced
1 tbsp capers
Crumbled feta cheese to taste
Instructions
Preheat the oven to 400 degrees F.
To clean the artichokes, first, cut off the stem/stalk. Peel off the tough outer layers by hand. When you reach the softer layers, use a serrated knife to cut off about 3/4 inches from the top. Now, cut artichoke in half length-wise. Then, using a sharp pairing knife, remove all the "hairs" on the inside.
As you clean inside of each artichoke half, immediately add 1/2 tsp lemon juice to cover the surface to prevent the artichoke from discoloring.
On a large baking sheet, place each artichoke half in a piece of lightly-oiled foil paper that is large enough to fold around.
Season artichokes with salt and pepper, and nestle 1 garlic clove in the center of each artichoke half. Drizzle generously with quality olive oil (it's okay if some of the olive oil pools in the center or overflows onto the foil). Close the foil around artichokes.
Roast in the 400 degrees F heated-oven for 40 minutes.
https://appetizergirl.com/appetizer/roasted-artichokes-halves/
I currently teach baking courses and have worked in a number of cafes and restaurants.
Check out my About Us page to find out more about me and my passion for cooking.
Welcome to Appetizer Girl