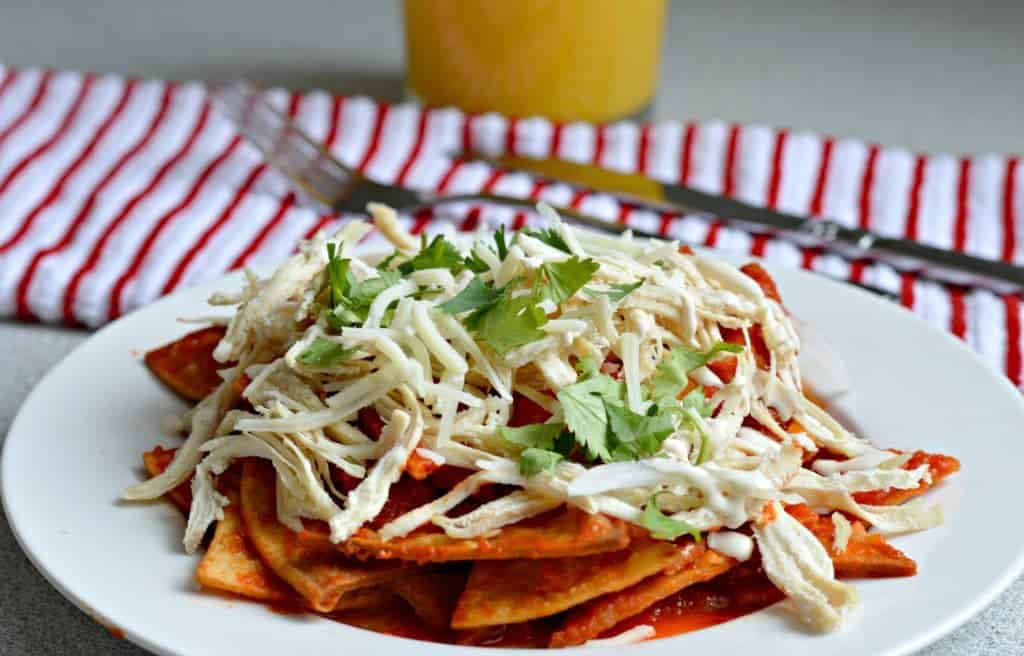 Chicken Chilaquiles Recipe
Who loves Mexican Cuisine?
Better question who loves Chilaquiles?
I've always loved Mexican food. Every time I 'm out and do my favorite thing called Go Out to Eat,  my food senses always bring me to the direction of the  Mexican restaurant.  Enchiladas, chips and salsa,  chilaquiles, tostadas, and carnitas- many to mention.
So today I decided to make this Chicken Chilaquiles Recipe.
Chilaquiles has varieties of flavor- red, green and mole- naming a few. The term chilaquiles means "be smothered in chilies" which referred to the salsa poured over the crisp tortilla triangles.
I cannot say that my taste is super advanced or sophisticated. But the spicy Mexican food no doubts makes my heart sour cause I know there is something about this visionary creamy and cheesy, red chilaquiles that makes me WHOA! while preparing this dish. This red chilaquiles is basically my breakfast favorite! I super love it.
While some chose to bought chips at the store. I personally want to make it my own. I fry this homemade tortilla chips.
You should not miss this delicious red sauce. First, you have to combine the de-veined dried chili that is boiled in water and tomatoes. Next blend them together before adding onion and garlic. Blend again add the salt and pepper cook over in medium heat with olive oil.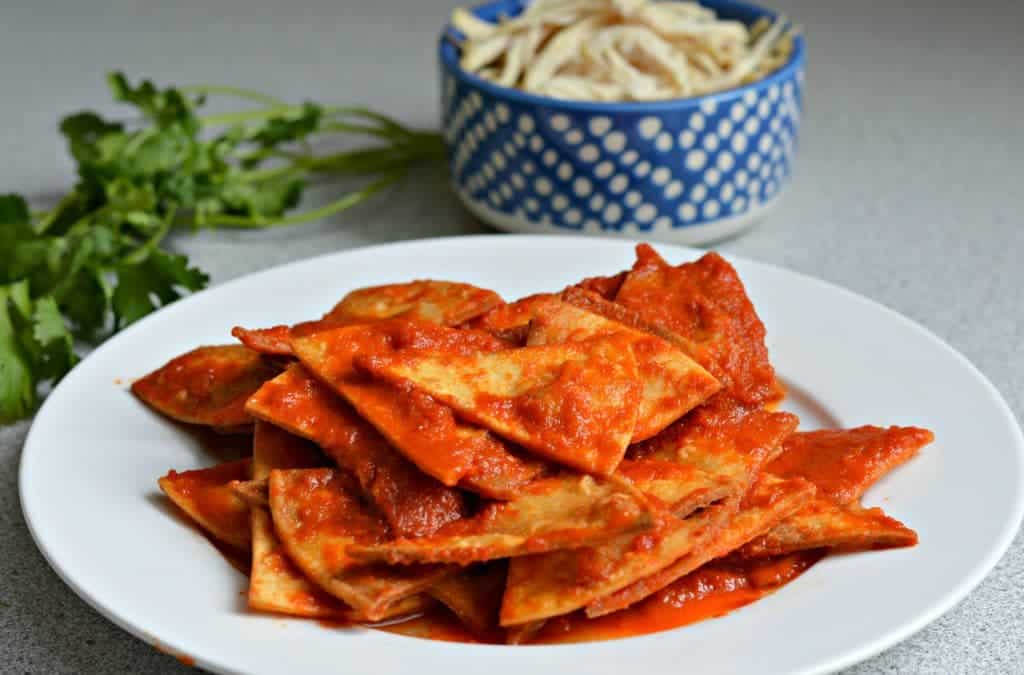 I prefer thick red sauce for the chips not to look soggy. Of course, you have your own choice in making the red sauce that you like.
Finally,  the most exciting part! Put the shredded chicken on top of Chilaquiles Recipe, add the onions, cream, cheese, and cilantro to complete the flavor. Now my stomach is screaming for this Chicken Chilaquiles. Yum!
If you like this Tex-Mex recipe. You might also like this Easy Vegetarian Burrito recipe I made!
Chicken Chilaquiles Recipe

Ingredients

10 Tortillas cut into triangles and friend in oil (you can use pre-made tortilla chips as well)
4 Fresh red tomatoes.
1-2 guajillo chiles de-veined and boiled in water.
1 clove of garlic
1/4 onion
salt and pepper to taste.
olive oil
For toppings Shredded Chicken
Cheese
Cream
Chopped Onions and Cilantro

Instructions

In the blender, blend well the tomatoes, the garlic, the onion, and the chilies and cook over medium heat with a small amount of olive oil.
Once cooked, add the fried tortilla chips to the skillet and submerge until every chip is well covered.
Put the chips with the red sauce on a plate and top with chicken, cream, cheese, onion, and cilantro.
If you want the chips to stay crisp.Put the sauce right away before serving.

https://appetizergirl.com/appetizer/chicken-chilaquiles-recipe