Whoa, guys- this Slow Cooker Sticky Chicken Wings is captivating!
The moment these sticky chicken wings enters your mouth, it's going to have you addicted to the saucy, sticky, tenderized, and mouthwatering dish.
Such a great idea to make this Sweet Chili Sticky Chicken Wings. An easy Slow Cooker dish that not just looks stunning, but is also stunningly delicious!
Earlier today, I found it hard to decide what recipe to make. I ended up choosing this chicken wings recipe. Do you know why? Obviously no, But I'll tell you why? I was dying to try chicken wings recipe in the slow cooker, so I came up with this Sticky Chicken Wings Recipe. Do you find that interesting? I hope so. Are you always busy? That's soo me! And I'll tell you a secret, And maybe not a secret anymore for you. SLOW COOKER is a good way of cooking, especially if you have other things to do. Since everyone is busy every day, so this style of cooking is an awesome choice.
Seasoning the Chicken wings with salt, soy sauce, and pepper won't take you 5 minutes, right after that you can start slow cooking. Then, you can continue what you want to do.
Have you been in a situation where people think its better cooking meatless recipes? I often make a salad recipe and get a nice compliment every time I make it. But I'll tell you, these slow cooker sticky chicken wings is an exception.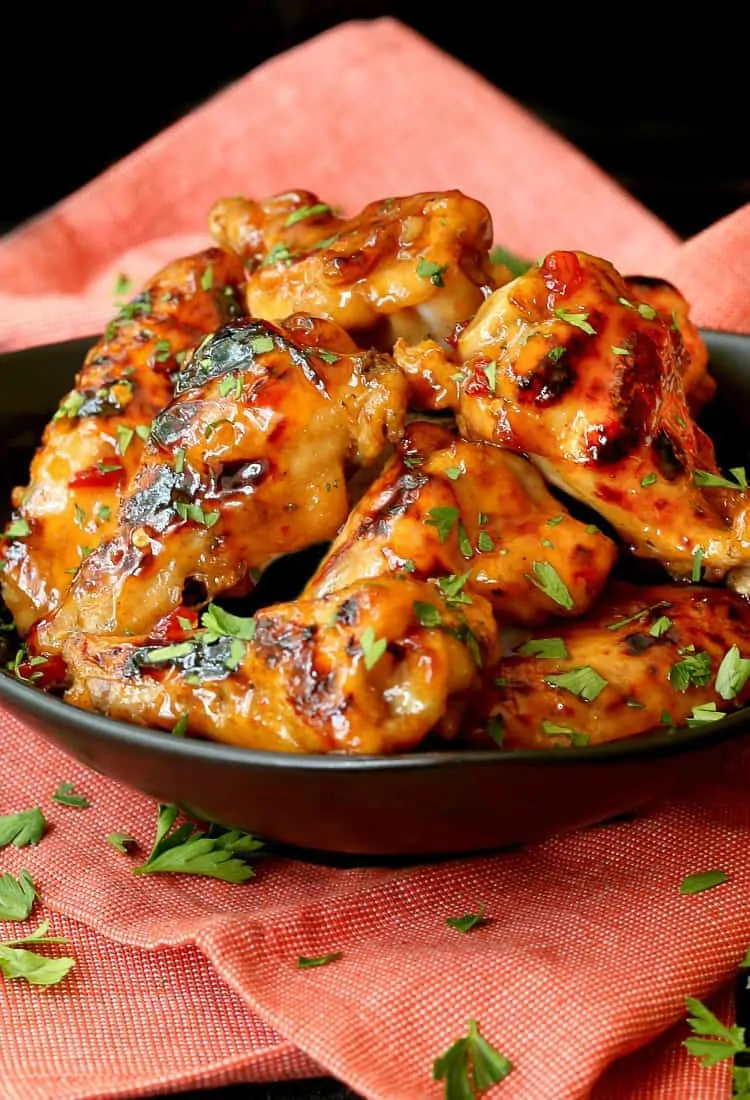 Rock and roll Chicken Wings! The sweet taste from honey that makes the sauce sticky is addicting! Flavorful and juicy. You can also try this  Slow Cooker Chicken Recipe using chicken skinless and boneless breast, thighs, or drumstick.
You can also try this Chicken Recipe:
Chicken Curry with Coconut Milk and Jerk Chicken Recipe Jamaican.
Slow Cooker Sticky Chicken Wings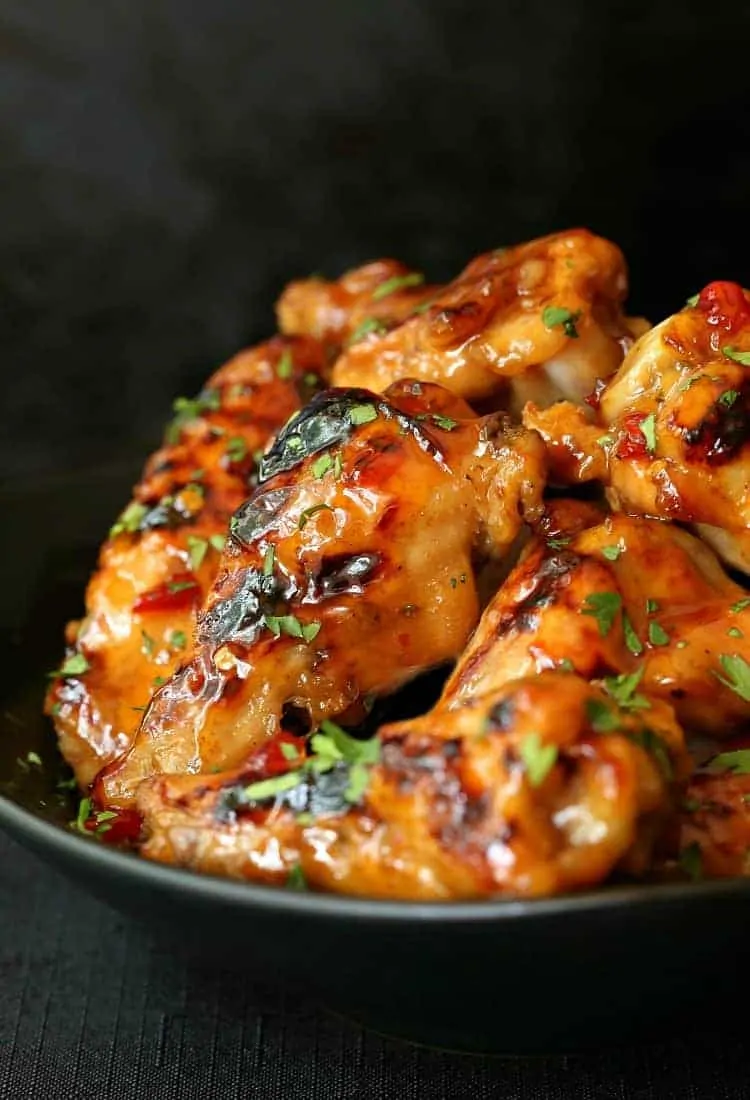 Ingredients
3 lbs. frozen chicken wings
1/4 cup soy sauce
Salt and black pepper to taste
1/4 cup honey
1/2 cup sweet chili sauce
1/4 cup teriyaki glaze
1/4 cup chopped parsley
Instructions
Put the Chicken Wings in the SLOW COOKER and season it with salt and pepper.
Pour the soy sauce over the wings, cover and cook on high for 3 to 4 hours, low for 6 to 8 hours.
Combine the honey, chili sauce and teriyaki glaze in a bowl.
Preheat the broiler.
When the wings are done, remove them from the slow cooker (leaving behind any juice) and place them on a foil lined baking sheet that has been sprayed with cooking spray.
Brush the wings with sauce and broil 5 minutes, watching carefully so the wings don't burn.
Remove the wings from the oven, brush with more sauce and garnish with chopped parsley (optional)
https://appetizergirl.com/chicken/slow-cooker-sticky-chicken-wings/
I currently teach baking courses and have worked in a number of cafes and restaurants.
Check out my About Us page to find out more about me and my passion for cooking.
Welcome to Appetizer Girl