Weight loss is a booming industry, and the internet is packed with articles offering advice on everything from diet to exercise, mindset to motivation.
No stone is left unturned in the desire for weight loss, and it's no surprise. It's estimated that 42% of Americans have obesity, whilst a further 30% are overweight, meaning two-thirds of the population should be seeking to control their weight. That leads to an increase in advice, such as we offered in our recent article about seaweed and weight loss.
When not munching on greenery from the ocean, people are seeking different ways to lose weight. One such approach is a practice many adults end up following; skipping their morning meals. Instead of grabbing toast, pop tarts or even a piece of fruit for breakfast, they're working on the assumption that dropping one of their meals can help them in their quest to lose some pounds.
The primary reason people do this is to cut down on their daily calorie intake, even though skipping breakfast has been scientifically linked to weight gain. In fact, a systematic review of various studies on breakfast intake and body weight has confirmed people who skip breakfast have an increased risk of being overweight/obese. Conversely, adults who regularly eat breakfast gain numerous health benefits, which include healthy eating habits and weight loss. That's right – making sure you have a good breakfast can help you lose weight, maybe even in a more effective manner than munching on seaweed.
Here's what you need to know about breakfast and how exactly it can help you succeed in your weight loss journey.
Breakfast regulates appetite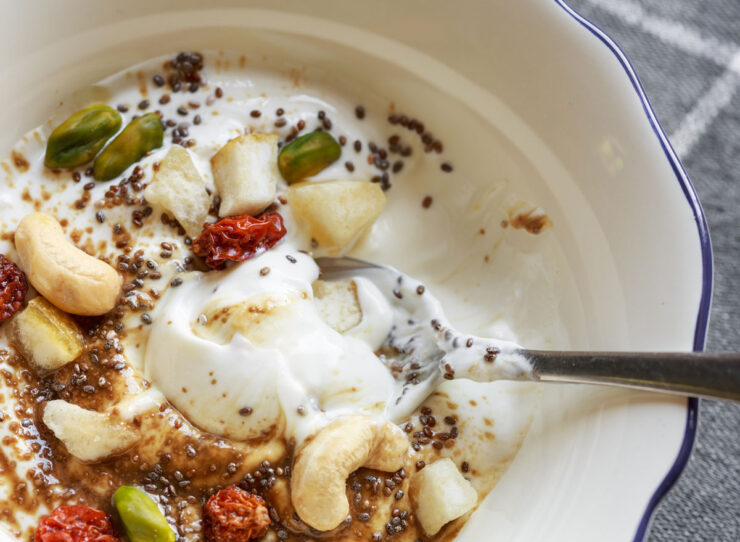 When you skip breakfast, it can mess with the hormones responsible for hunger cues, which are leptin and ghrelin. As a result, you feel hungrier than usual and are more likely to overeat for the rest of the day. In contrast, eating breakfast helps you regulate your appetite and cravings.
This is supported by a study from cell.com comparing a morning-loaded calorie intake diet versus an evening one. It was found that individuals who ate a big breakfast were able to comply with their diets and reduce their body weight due to lower appetite and hunger. This would only work, however, if you eat a nutrient-dense breakfast composed of high-protein foods like eggs and whole grains.
Breakfast manages your metabolic rate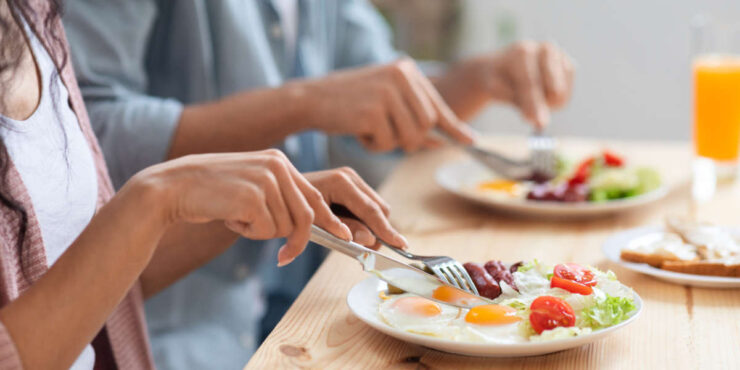 Aside from causing an imbalance in your hunger-related hormones, skipping your morning meal can also slow down your metabolism. You end up burning fewer calories throughout the day, which can then make you gain weight over time.
Eating breakfast is therefore a natural weight loss strategy that keeps your metabolic rate at bay. Case in point, a 2021 study published in the journal Medicine reports that breakfast plays a significant role in reducing the risk for obesity and its associated chronic conditions such as type 2 diabetes and high blood pressure. Similar studies have shown that people who have lost weight are also more successful at keeping it off by continuing to eat a healthy breakfast. Some examples of breakfast foods that can aid your metabolism include avocados, avocado toast, whole-wheat toasts, and veggie omelettes.
Breakfast boosts energy levels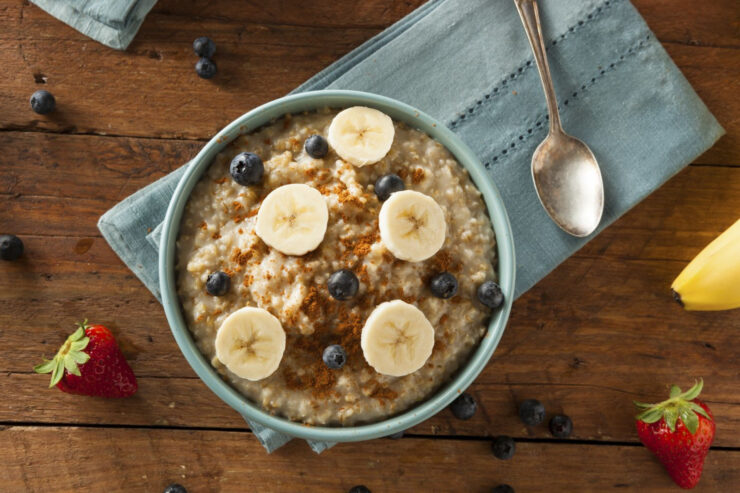 Starting the morning on an empty stomach isn't the way to go. Breakfast serves as a way to refuel in the morning after your body has used up energy for growth, repair, and digestion through the night. The word breakfast comes from two words, 'break' and 'fast', which are literal; they describe a breaking of the fasting period of the night just ended. That suggests it is a meal used to recover from the period you've been asleep, boosting energy levels for the day ahead.
With boosted energy levels, you can work harder on your cardio and weight loss exercises, making you burn more calories and body fat in the process. Just make sure that you're properly fueling before a workout session by avoiding empty calories like sugary cereals. Rather, choose a healthy balance of carbohydrates, protein, and fats, such as Greek yogurt with fruit and nuts.
Breakfast improves nutrient intake
Breakfast is a way to get your daily recommended nutrient intake during your weight loss journey. This explains why adults who skip their breakfast were observed to have a nutritional gap. Since they do not eat their essential nutrients first thing in the morning, they had the tendency to not eat them for the rest of the day.
That said, you can kick-start your nutrition by loading up your breakfast with nutrient-rich foods like milk which contains calcium, and fruits and vegetables, which contain fiber, vitamins, and minerals. Good weight loss programs encourage you to get the right balance of nutrients to ensure you remain healthy during your journey, and a breakfast can play an integral part in that.
Conclusion
Breakfast isn't just an important meal when it comes to weight loss, it might be the most important. As we've alluded to, there's no benefit in loading up on sugary cereals or pop-tarts and thinking you'll lose weight that way. Instead, think about fruit, Greek yogurt and whole wheat toasts, foods that don't come laced with calories but will give you the start to the day you need.
Not all breakfasts are created equal, and there are plenty you should seek to avoid. In order to maximize the weight loss benefits of eating breakfast, it's important to not just think about when to eat but to also pay attention to what you eat. By following the aforementioned components of a healthy breakfast — carbohydrates, fiber, and protein — then you can start your day right and meet your weight goals in the long term.
With the right breakfast, you'll feel more energized throughout the day, you'll be less inclined to snack on convenient and unhealthy foods, and you can move forward in your weight loss journey with belief.