Obesity is a huge problem in the whole world. A lot of people are struggling with their attempts to lose weight. There are some well-known ways for that, like paying attention to your diet and exercising more. However, it is not as simple as it sounds. Also, the process depends on your current condition and level of obesity.
The great thing is that this field is progressing rapidly, especially with the help of scientific researches. Therefore, you can get help from nutritionists and trainers to determine the diet and frequency of workouts that will help you reach the best results. There are some additional items and special food like seaweed wrap, and add a special belt to increase the pressure and improve the fat loss, which you can find if you visit this site.
When it comes to seaweed, a lot of people consider it as a superfood. Also, a lot of experts in this area are recommending it as one of the best ways to lose fat. In this article, we are going to introduce you to more details about this type of food and how it can help you lose weight.
Rich in Essential Nutrients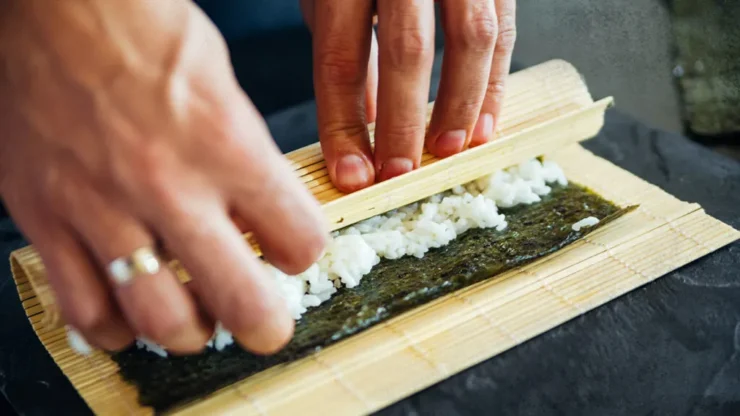 Keeping the balance of various nutrients in your body like minerals and vitamins is essential for your health. Also, controlling your weight will be much easier if you are not facing issues with the deficiency of certain vitamin. One of the main advantages of seaweed is that it is highly nutritious while containing lower amount of calories and fat.
For example, a portion of 100 grams will have less than 0.5 grams of fat, around 300 calories, no cholesterol, and a high dosage of potassium. Even though the main ingredient is carbs, eating a small portion of it will help your body be full for a longer time and prevent food cravings.
Higher Amount of Fiber
It is very important for those who are trying to lose more weight to secure the right amount of fiber in their diet since it is improving the digestive system. The great feature of seaweed is that it is high in fiber, but we also have to mention that it contains a special version of it. The one that is even more efficient when compared to fiber found in fruits and vegetables. The key is that this special form of fiber will prevent your body to absorb more fat.
There Are Other Benefits
The fact that it can be a great addition to your diet where you can expect great results in a shorter time, we also have to mention some other amazing benefits if you add it to your meals every day. First of all, it can impact the thyroid function in a way where it will promote cell repair, improved production of hormones, and growth. This food can prevent issues related to this organ, like fatigue, pain in muscles, and more.
Moreover, there are signs that it can prevent certain types of diabetes and high blood sugar by regulating the levels of insulin in the blood. Also, you can expect improved functions of digestive system and bacteria in the gut, along with better hearth condition. The intake of antioxidants is crucial for your health, and this food contains a lot of it, especially when it comes to vitamins A and C.
How To Add it To Your Diet?
It depends on your taste. Some people prefer eating it without any additional food, while some don't like the taste. The great thing is that there are some products in form of snacks that are salty and can be a great way to eat them instead of bread for lunch. Also, you can replace snacks and sweet to it. There are different versions, and the great thing is that even those who don't prefer the taste of fresh seaweed will like this one.
Are There Any Side Effects?
There is one thing to know when it comes to potential side-effects, and that is related to higher amounts of iodine in it. This substance can be very healthy when you control the intake, but eating too much of it can lead to some issues. Increased intake can lead to issues with your thyroid, and if you are experiencing some problems, be sure to contact your doctor.
Also, another potential problem is that it can contain higher amount of metals from the seawater. The pollution is huge problem all over the world. Therefore, choosing food from unknown areas may lead to issues. The best solution is organic seaweed where the amount of additional substances is known in advance.
Be Patient and Determined
Even though this type of food is great for improved metabolism and loss of fat and weight, keep in mind that there are no magic solutions for losing extra weight overnight. You cannot expect any results if you keep with your bad diet and only adding this one as a snack.
The key is to create the right plan where you will plan each meal in advance and avoid eating when you are bored. The great thing about it is that it will lower the food cravings, but your habits are crucial in this part. Also, it is important to improve the physical conditions by starting to go in the gym or jogging.
The results will depend on your state and how much time you are spending while exercising. If you manage to control your diet and add seaweed, there will be results even without intense workouts. Still, combination of physical activity and proper diet is the best solution.
Last Words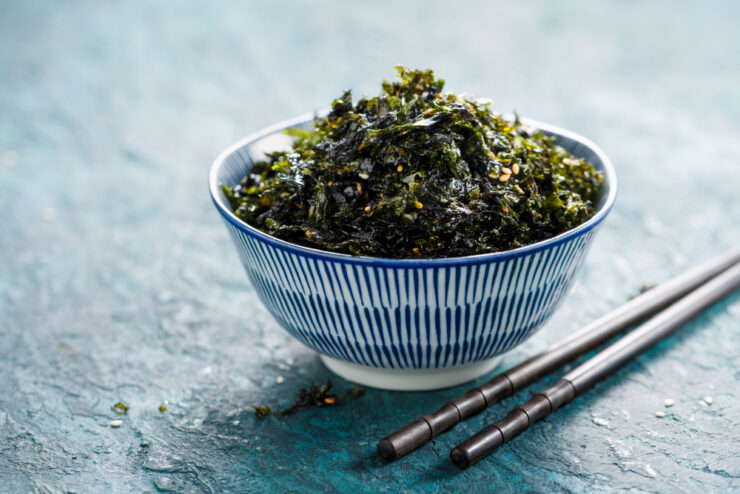 There are some features and ingredients in this type of food that can improve the ability of your body to burn fat much faster, which is the main advantage. Also, adding it to your diet in the right way will secure proper[r amount of some essential nutrients. In the end, seaweed is great for losing weight, but you will have to change your habits as well.