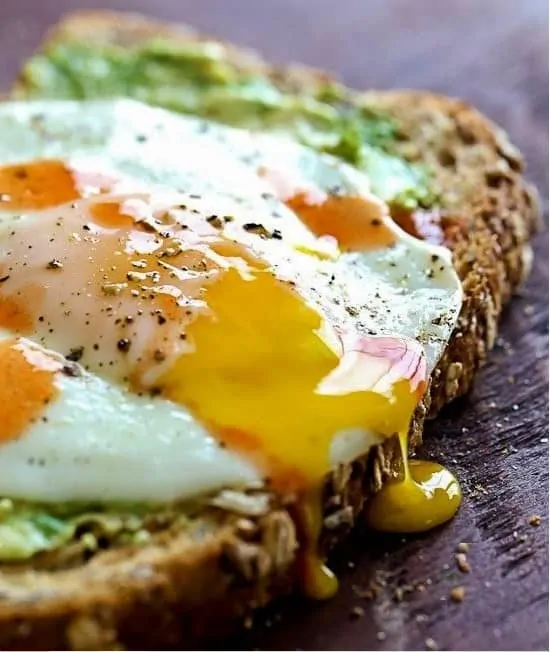 Is Avocado Toast with Egg good for you? This is the question that we ask ourselves when we're eating some nice food. We all have different preferences in food, but we all want something that is healthy and nutritious.
Sometimes we tend to think that as long as we are feeding ourselves, that is it. But, that is not always the case choosing quality foods is also important. Avocado on toast with egg is good for you especially for breakfast, it will keep you full throughout all morning.
I'm not a breakfast person. I am happy with a cup of coffee in the morning and a boiled egg, everything is solved. But that changed when I tasted this avocado toast with eggs for breakfast, I fell in love with it. Next to overnight oats, this is a recipe that you will need for your busy morning and if you want to eat healthily.
What is the Benefit of Eating Avocado a Day?
Avocado is full of goodness, it is considered a superfood. Many of us eat bananas as a source of potassium but did you know that avocado contains more potassium than a banana? Many people today lack potassium and just ignore it. It is a serious thing that causes high blood pressure and can be a reason for heart attack, high blood pressure, and kidney failure. If you are healthy, the daily consumption of potassium that you need is 3500-4700 mg per day.
Another nutrient that we can get from avocado is the high-fat. Yes, it is loaded with Mono-Unsaturated fatty acids. That can reduce inflammation and stay away from cancer.
Fiber is another nutrient that we can get from avocado. A 100-gram avocado is packed with 7 grams of fiber. Therefore, it is good for metabolic health and weight loss.
It can also lower your cholesterol.  One of the most common reasons for death today is heart disease. Some of the culprits are blood pressure, inflammatory markers, and cholesterol. Good thing avocado is to the rescue. It significantly reduces cholesterol levels in the body, reduces blood triglycerides, reduces bad cholesterol while increasing the good cholesterol. Below are some recipes that I made with Avocado:
Healthy Chicken and Sweet Potato Recipe (with avocado)
What I mentioned above are some of the benefits that we can get from avocado. You can also research for more information by yourself. Knowing these things makes it more enjoyable to enjoy this Avocado Toast with Egg Recipe.
How do you make avocado toast with Egg?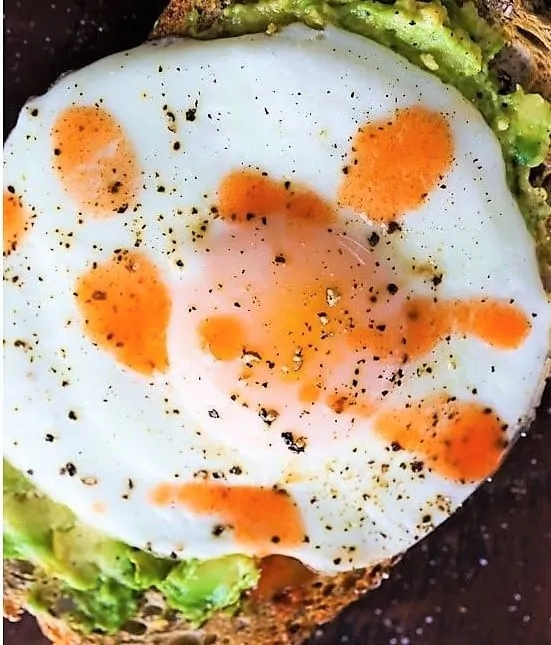 First of all, we need good quality bread. Lots of bread in the supermarket is not healthy. Therefore, for the sake of nutritious food, I choose whole grain bread, it's a little bit more expensive than the normal bread but way healthier. Toast the whole grain bread
You only need 5 ingredients for this recipe. The preparation and cooking will be done in less than 10 minutes which is an advantage since we wanted something quick and easy.
Make sure that the avocado you used is ripe enough. One tip that you can do in picking avocado in the supermarket is gently squeezing it with the palm of your hands. You don't want to get the overripe one, so choose wisely.
Ta-da!!! a perfect sunny side egg on top of avocado toast. The toast was made from whole grain.
3 Ways to Make Avocado Toast with Egg
An avocado toast with sunny side egg (fried egg)– I like it when a fried egg was cooked with butter. Perfectly cooked egg white and half-cooked egg yolk. Some do want a deep-fried egg, so, you will be the one to decide on how cook you want it to be. I recommended using the non-stick pan for a perfect outcome.
An avocado toast with a scrambled egg. The same with a fried egg, cooking it with butter is good, making it tastier and creamier. As an alternative to butter, olive oil is also a good substitute. I'm sure most of us have tried scrambled eggs.
An avocado toast with a poached egg. For this one, you need a pot, a slotted spoon, and of course an egg. First, boil the water in the pot. Second, make a hole in the egg using a pin or thumb stack. Note that your purpose is to allow air from the egg to release, therefore you need to be extra careful not to break it. Then, place the egg into the boiling water in just 10 seconds, remove it quickly, cooling down the egg for a minute. Finally, induce the water to a simmer. In simmering water crack the egg. You can normally pouch the egg anytime within 3 minutes.
If you tried making these healthy goodies Avocado Toast with Egg, feel free to leave a message. You can also share your DIY style of making this recipe in the comment section below.
Is Avocado Toast with Egg good for you?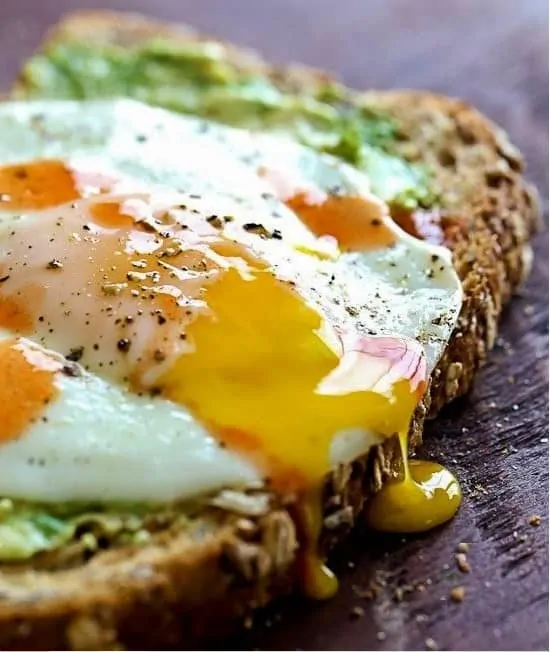 Ingredients
2 slice whole grain bread, toasted (1.5 oz)
2 oz mashed, 1/2 of small avocado (1/4 of avocado each toast)
cooking spray
2 large egg
kosher salt and black pepper to taste
hot sauce, optional
Instructions
Mash the avocado in a small bowl and season with salt and pepper.
Heat a small nonstick skillet over low heat, spray with oil and gently crack the egg into the skillet. Cover and cook to your liking.
Place mashed avocado over toast, top with egg, salt and pepper and hot sauce if desired!
https://appetizergirl.com/breakfast/is-avocado-toast-with-egg-good-for-you/
I currently teach baking courses and have worked in a number of cafes and restaurants.
Check out my About Us page to find out more about me and my passion for cooking.
Welcome to Appetizer Girl