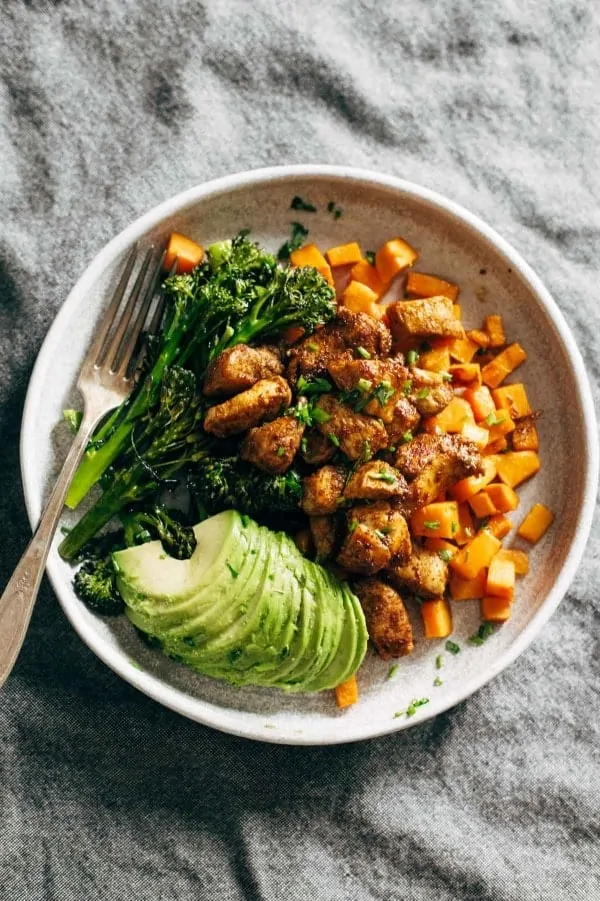 This  Healthy Chicken and Sweet Potato Recipe is a simple dinner made especially for the busy weeknight.
I can see that you are weary with work, obligations but you managed to carry on each day. I do agree that there are too many things that consume most of our time.  My thought Don't stress your life with this kind of stuff instead enjoy life and live to the fullest. Common sayings but still practical.
This is kind of meal that makes me feel great eating. After I tasted the first bite, I can tell that this recipe will be part of my dinner rotation.
Instead of using a frying pan, this recipe was baked in the oven. You can notice that the outcome looks fantastic! golden, crispy, deep-fried taste. This will make you ask if this meal was cooked in a frying pan?
In this sheet-pan recipe make sure that the chicken doesn't get overcooked to avoid it becoming dry. So it's best to have a thermometer with this recipe, not only with this dish but you can use it in any other chicken recipe.
The procedure of this recipe is simple and very easy in one pan.  You will just dump, toss with olive oil, and bake the ingredients then serve it. Simple but makes a pretty bowl of nutritious ingredients. Time to eat! With this Healthy Chicken and Sweet Potato Recipe, you can make your hectic weeknights much better.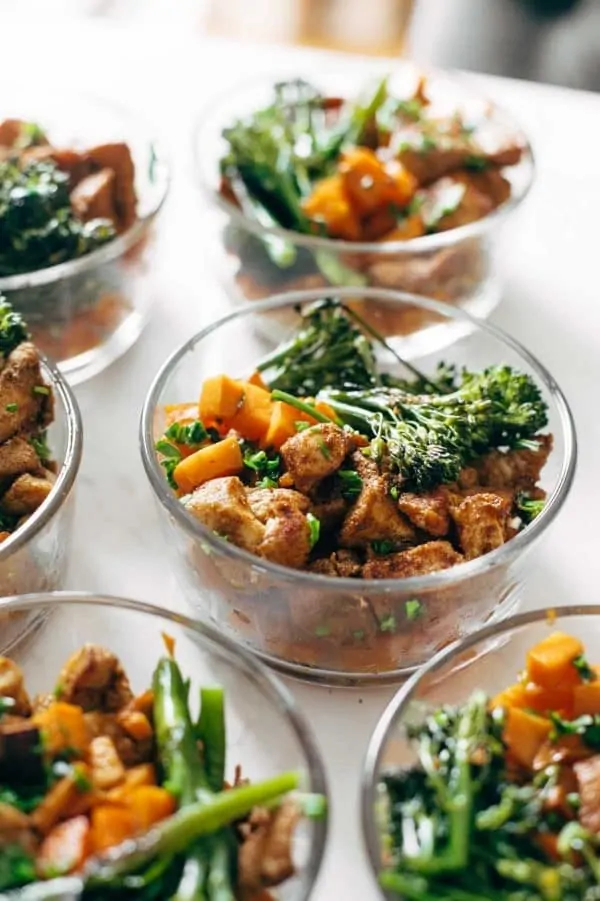 Do You Want more Sheet Pan Recipe?
Lemon Roasted Chicken Recipe with Saffron & Meyer
Fresh Acorn Squash Crostini with Ricotta, Bacon, and Fried Sage
This dish has other bonuses aside from the healthy ingredients, it has a lump of hummus and avocado on the side and it makes the whole presentation alluring.
Healthy Chicken and Sweet Potato Recipe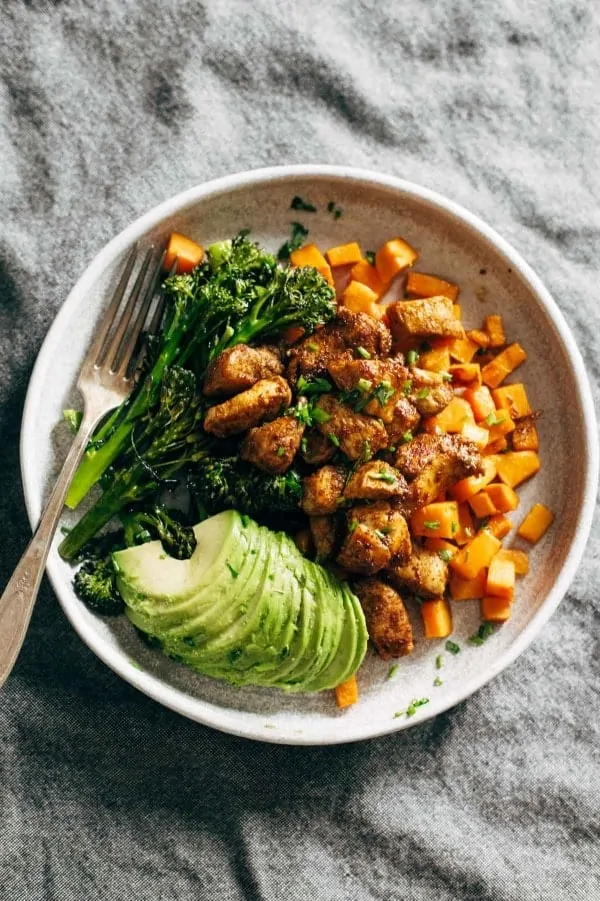 Ingredients
2 lbs. boneless skinless chicken breasts, cut into small pieces
3 tablespoons spicy seasoning mix
a few tablespoons of olive oil
3 sweet potatoes, peeled and diced
5-6 cups broccoli florets
coarse sea salt and freshly cracked pepper
avocado / hummus / lemon juice / chives / olive oil for serving
Instructions
Preheat the oven to 425 degrees. Toss the chicken pieces with the spices and a quick stream of olive oil. Stir it to combine; store in the fridge for about 30 minutes while you prepare the other ingredients.
Set the vegetables on their own sheet pans (preferably ones with edges to catch drips, etc.). Drizzle with olive oil and sprinkle generously with salt.Set the chicken on a separate sheet pan.
Bake all the ingredients for 12-15 minutes. Remove the broccoli and chicken. Stir sweet potatoes and roast another 15 minutes or so.
Done! Divide your servings out into containers and be happy you have wonderful dinner tonight.
https://appetizergirl.com/appetizer/healthy-chicken-and-sweet-potato-recipe/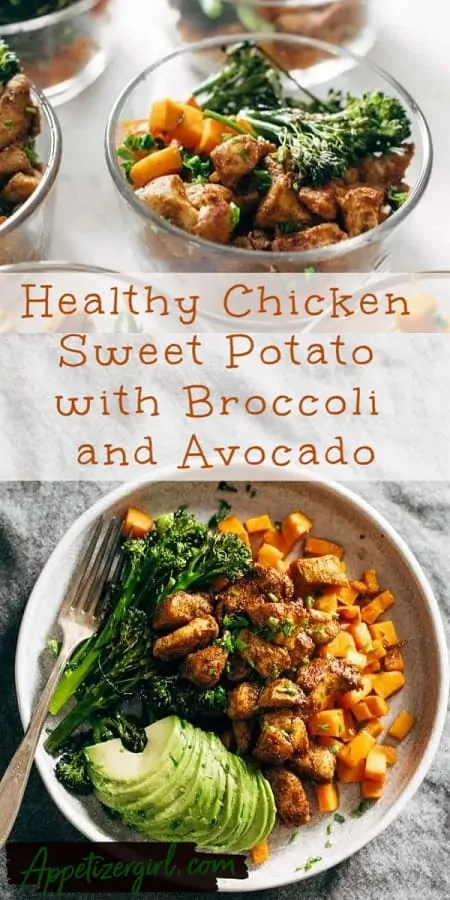 I currently teach baking courses and have worked in a number of cafes and restaurants.
Check out my About Us page to find out more about me and my passion for cooking.
Welcome to Appetizer Girl