Picture yourself on a world tour of flavors, where your taste buds embark on a thrilling adventure across continents, trying out our planet's delicious diversity.
Imagine the sizzling spices of curries in bustling Indian markets, the delicate dance of sushi on a Tokyo plate, or the soul-soothing aroma of freshly baked pizza in the heart of Italy. The culinary world is a stunning canvas painted with a rich palette of flavors, techniques, and traditions that you will find from all corners of the globe.
So, on this culinary adventure, we'll be your culinary tour guides as we dive into the captivating and mouth-watering domain of the world's most popular cuisines.
Grab your passport, loosen your belt, and prepare for an irresistible journey that will leave you hungry for more. Whether you're a seasoned foodie or simply curious about the world's tastes, this article is your ticket to a culinary adventure.
Bon appétit!
7 of the World's Most Popular Cuisines
What do you know about the most popular world cuisines so far? Most people know Italy is famous for its gelato, pasta, and pizza. Similarly, the USA is known for its burgers and mac-n-cheese.
Korea is known for ramen, whereas Mexico is famous for its tacos. But what else is there, and are these indeed the best cuisines in the world? Let's find out.
1. Italian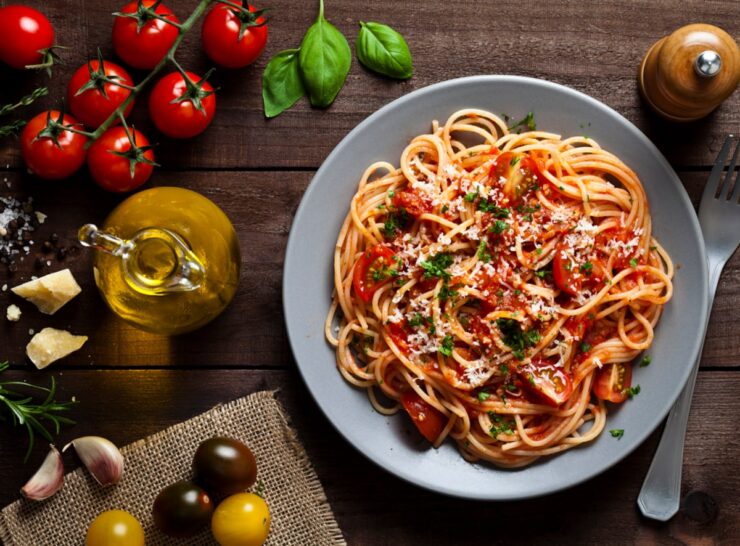 What is the first thing that comes to mind when you think about Italy? For us, it's either pasta or gelato.
Yes, Italy has one of the finest cuisines in the world. Add Italy to your bucket list if you can't live without pasta or pizza.
Italy offers unique and original flavors when it comes to these dishes. Their Ragu alla bolognese (spaghetti bolognese) is famous worldwide for its intricate tomato sauce and rich flavor. Also, if you're going to Italy for food, don't miss out on their desserts.
2. Mexican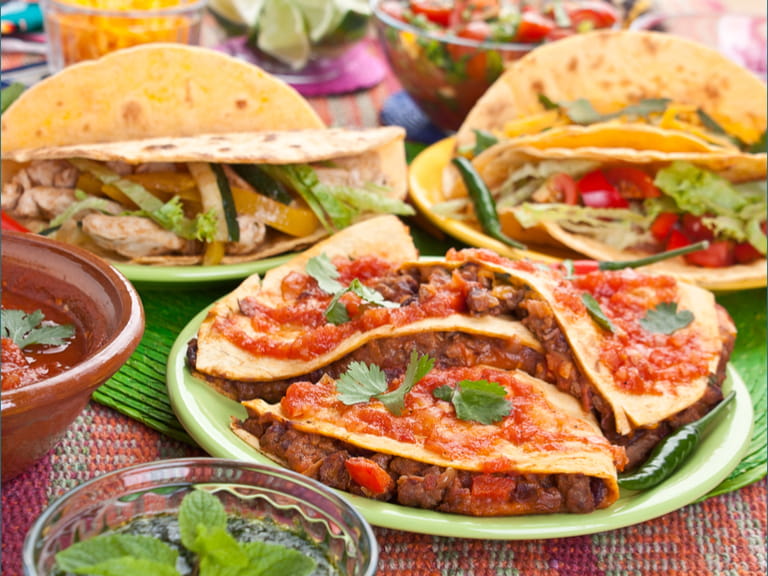 While Italy is known for its moderate taste, Mexico has everything you need if you want something a little over the edge. Their cuisine is famous for its bitter spices that will send you over cloud nine.
Mexico offers tremendous variety in its cuisine. From edible insects to tacos enchiladas, prepare your taste buds for going on an enthralling ride. And the best part is their growing popularity around the world. If you reside in the US, you can try restaurants like the blueagavehouston to allow your tongue to experience the unique flavors this appetizing cuisine offers.
3. Chinese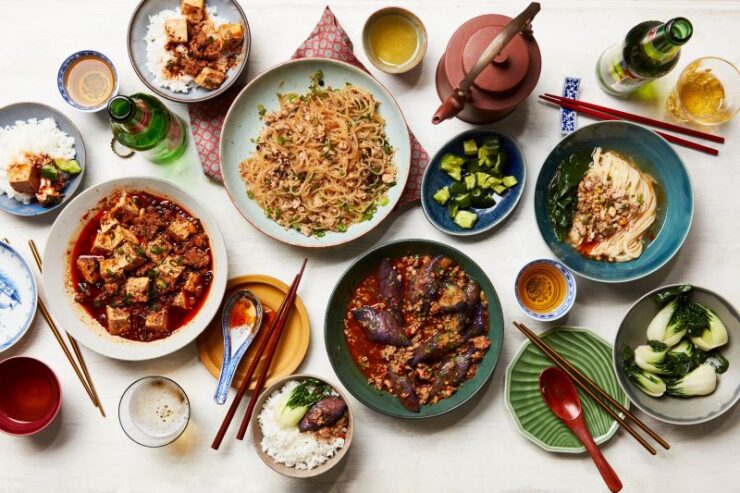 China has a very deep-rooted and rich history. Their traditions are centuries old, so Chinese cuisine is famous around the globe. It takes its scintillating flavor from history and old-age traditions.
China is a massive country with numerous regions, each known for its exceptional cuisine. When people think about Chinese food, their imagination is usually restricted to noodles and rice. But that's not it; their cuisines have world-famous meat dishes besides rice and noodles.
Chinese food is about mutton, pork, beef, duck, chicken, and pigeon. Not to mention, China also offers a massive variety of vegetarian food. Their most popular dishes include Sweet and Sour Pork, Ma Po Tofu, Gong Bao Chicken, and Wontons.
4. Indian
Like China, India has a long-standing history that has complemented its cuisine. Today, it is enlisted as one of the world's finest culinary experiences, primarily focusing on spices and predominant flavors.
The majority of the Indians are vegetarians. Beef is only consumed in a few regions, including North East India and Kerala. Hyderabadi Biryani and Butter Chicken are among the most popular dishes in India.
Vada Pao, Chicken Stew and Appam, Bhappa Aaloo, Idli, and Samosa are some of India's most delicious food items. Don't forget to add them to your bucket list when traveling to India.
5. French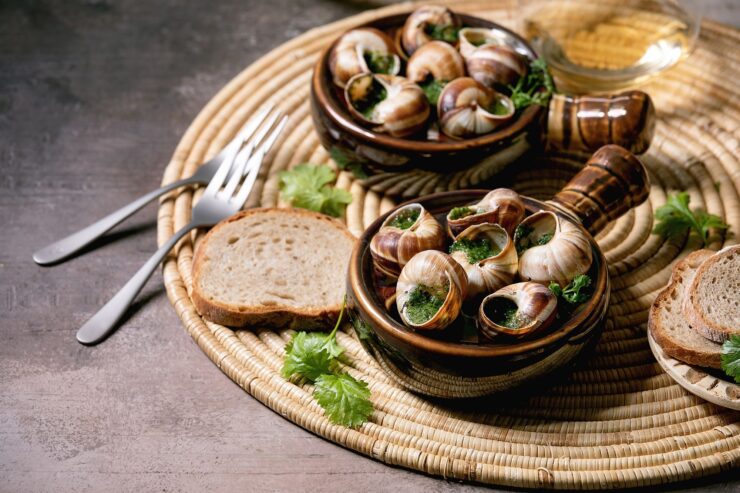 If someone believes that life doesn't always have to be about food, you must visit France once in a lifetime. Take a 2-week trip and spend all your days exploring the tantalizing food streets of Paris.
If there is one thing that France is good at other than romance, it's food, and you won't be able to say no. Explore the massive combinations of vines and cheese all over the country. France is the birthplace of the Michelin Guide, so expect your tastebuds to experience flavors never tasted before.
Some of the most famous French foods include pot au feu, steak frites, and cassoulet, but you must find the proper cafe to experience out-of-the-world deliciousness.
Also, while you're in France, remember to try out their famous Macaroons. You won't find anything like them anywhere else in the world.
6. American
Most food items in the United States cuisines come from worldwide. Pasta and pizza are Italian specialties, hamburgers from Germany, and French from Belgium. But over the years, there are some specific dishes that culinary experts of the USA have mastered, and now you won't taste anything like them elsewhere.
Some famous homegrown American dishes include key lime pie, clam chowder, and cobb salad. Their Kentucky fried chicken has grown tremendously popular all over the world. And don't forget their chocolate chip cookies. They make the world worth living.
7. Korean
Korea has always been known for its fantastic food. Their cuisine primarily revolves around noodles, rice, and meat. However, their spice level is of the highest order and isn't something everyone can tolerate.
Some of Korea's most popular dishes are Bulgogi, yangnyeom tongdak, bibimbap, kimchi, and hoeddeok. And while you're opting for authentic Korean cuisine, don't forget to try their special ramen. It tastes even better when you're experiencing the original flavors.
Final Thoughts
So, these are some of the most popular cuisines in the world. Japan, Greece, Turkey, and Spain also offer impeccable experiences for all food lovers.
When it comes to taste, everyone has their preferences regarding flavors, ingredients, and spice levels. However, these countries offer the most incredible culinary experience, and the foods we mentioned originated there. So obviously, you should also try authentic spots of these countries to experience their magic.
So, what do you think? Which of these cuisines will you add to your bucket list? Let us know through your feedback below.