Buying a new kitchen appliance, especially one as pivotal as a convection oven, can be a daunting task. The marketplace is inundated with various models, each boasting an array of features that leave many potential buyers overwhelmed. This guide aims to unravel the complexities of making an informed purchase, providing you with the insight you need to make an educated choice when buying your new product.
Defining a Convection Oven
A convection oven (also commonly referred to as a fan-assisted oven or fan oven) is a type of oven that uses fans to circulate hot air, and speed up the cooking process. The hot air provides a uniform and efficient heat distribution, leading to better and faster cooking results compared to traditional ovens. Its unique heating mechanism has made it a coveted appliance in both professional and home kitchens worldwide.
Advantages of this device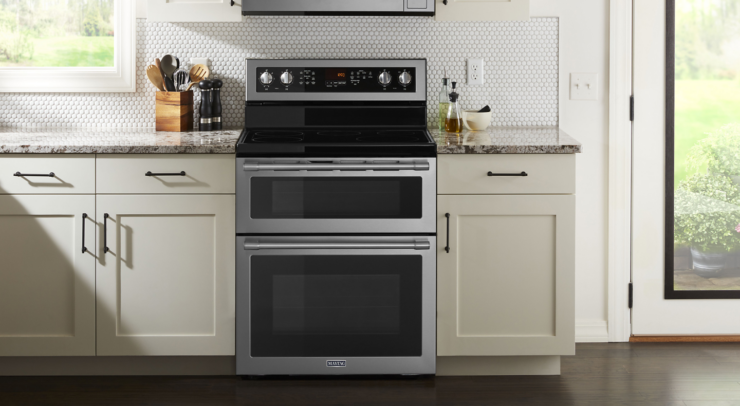 Switching to a fan oven from a conventional model brings several benefits. These versatile machines are designed to provide an efficient and uniform heating process, which impacts the final result of your cooking in multiple ways. Here are a few notable advantages:
Faster Cooking Times – With the hot air continuously circulating, food cooks about 25% faster than it does in a traditional oven. The even distribution of heat also means you won't have to worry about rotating your pans or dishes.
Efficient Energy Use – Due to the faster cooking times, convection ovens tend to be more energy-efficient. This can result in lower energy bills and a reduced carbon footprint, making it a more sustainable option.
Versatile Cooking Options – This product can handle a wide variety of cooking methods. From roasting and baking to broiling and dehydrating, you'll find a multitude of uses for this appliance in your kitchen.
What to Consider When Purchasing a new Convection Oven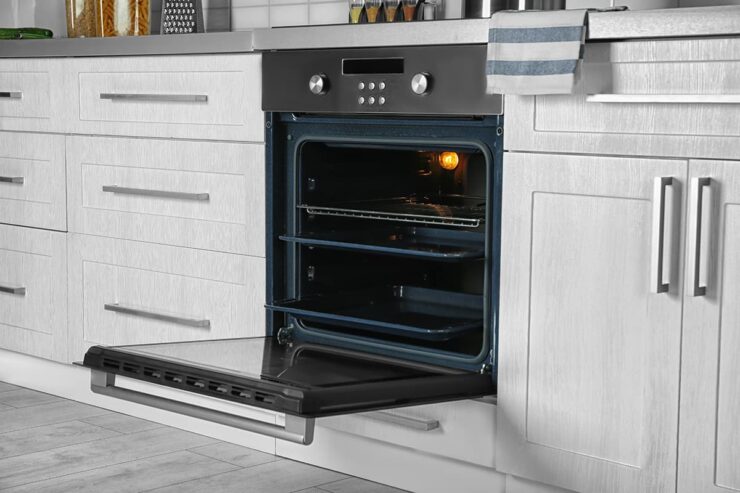 When purchasing a new convection oven, there are several crucial aspects to consider to ensure that you select the perfect appliance that caters to your specific needs and preferences. Here are some factors to consider:
Size and Capacity
Consider assessing the size of your kitchen area and the amount of cooking you usually engage in. Small families or compact kitchens might find a sizable fan oven to be excessive.
Oven Type – There are different types of this product, including countertop models, built-in versions, and even combinations of convection with other oven types. Your choice will depend on the available space and your kitchen setup.
Cooking Functions – Are you interested in a basic cooking appliance, or one that offers a wide range of cooking capabilities? Certain advanced models of commercial cooking appliances provide additional features such as automatic cooking options, grilling functionalities, and even smart technology integration.
Budget – The prices can range dramatically. Establish a budget and consider the cost-effectiveness of the features and benefits on offer.
Brand Reputation – When purchasing an oven, it's important to consider the reputation of the brand. Brands with a good reputation such as Kitcheanall often offer quality products and have reliable customer service.
User Reviews – User reviews can provide insights into the performance and reliability of an oven, making them a valuable resource when making a purchase decision. Make sure to check reviews from different sources and focus on those that address the oven's longevity and performance under regular use.
The Magic of Convection Cooking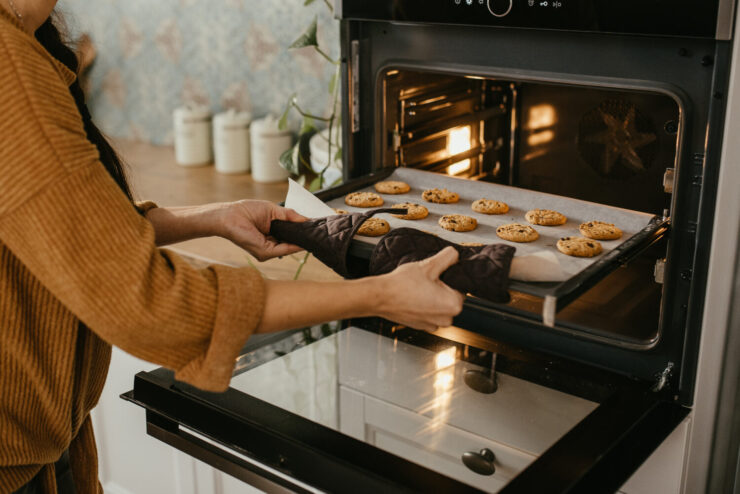 This product may seem like an intimidating appliance to many, but understanding the science behind its operations can help us appreciate the culinary magic it can bring to our kitchen.
How Convection Ovens Work
At its core, the operation of a cooking appliance with enhanced air circulation is rooted in the fundamental scientific principle of heat conduction. The heating element of this device warms the surrounding air, while a built-in fan facilitates the movement of this heated air around the food. By utilizing this method, any potential temperature variations are minimized, resulting in a consistent and thorough cooking process.
Best Foods to Cook in a Convection Oven
While air circulation ovens are versatile, certain foods truly shine when cooked in these appliances. Here's a brief list:
Roasts: you'll get a roast that's perfectly browned on the outside and juicy on the inside.
Baked goods: From bread to cookies, baked goods come out evenly browned and more flavorful.
Poultry: The hot circulating air seals the juice inside the poultry, while ensuring a crisp and delicious skin.
Care and Maintenance
Maintaining your product can significantly extend its lifespan, and here are a few tips on how to do just that:
Regular Cleaning – Routine cleaning is key to maintaining your oven. Always unplug your oven and let it cool before cleaning. Use a soft cloth and a gentle cleaner for the interior.
Proper Use of Oven Racks – Using the right number of racks and positioning them correctly can influence the cooking process. For instance, using too many racks might hinder air circulation, leading to uneven cooking.
Inspect the Door Seal Regularly – The door seal is crucial for maintaining the oven's efficiency. Inspect it regularly for wear and tear, and replace it if necessary.
Don't Neglect the Fan – The fan is a vital part of your device. If you notice any unusual noise or if the oven isn't heating evenly, the fan may need repair or replacement.
Maintenance and Repairs – Ensure you take care of any necessary repairs promptly to prevent further damage. Moreover, if your oven needs maintenance, always seek help from a qualified technician.
Embracing the Convection Cooking Revolution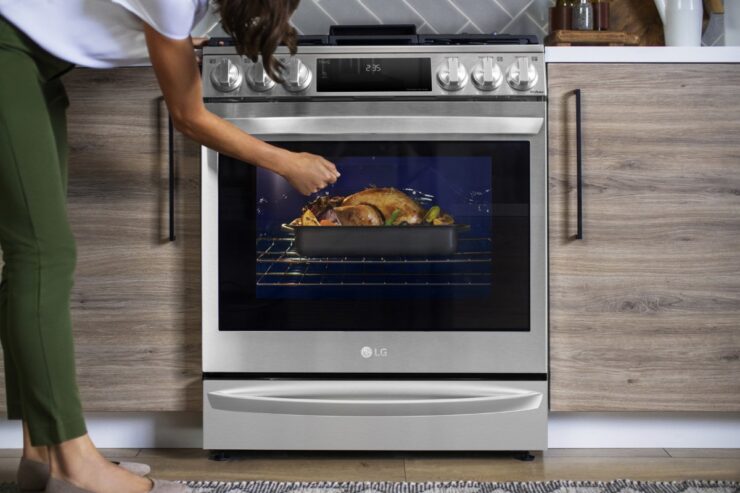 Convection ovens have revolutionized modern cooking, offering a range of benefits over traditional ovens. Not only do they offer faster cooking times, energy efficiency, and versatile cooking options, they also bring the potential for more adventurous culinary exploration.
Making the switch to a convection oven is a decision that requires careful consideration. You'll need to take into account several factors including size, cooking functions, budget, and maintenance. With this product buying guide, we hope you're now well-equipped to make an informed decision, and look forward to the delicious dishes your new hot air oven will inspire.