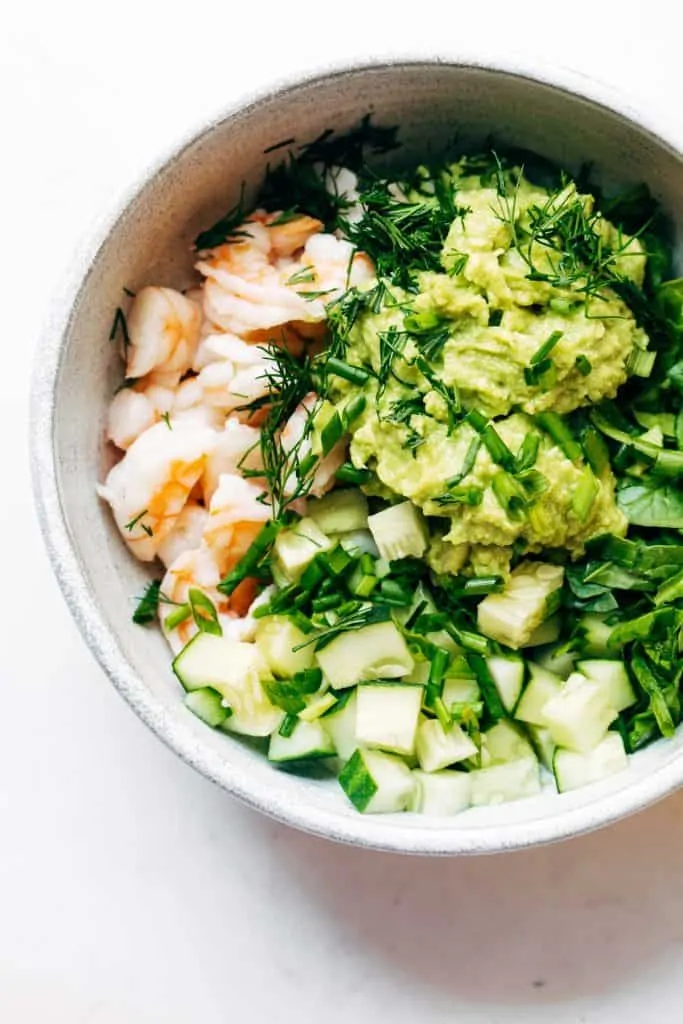 Good day everyone!
Yes you read it right it is "AVOCADO SHRIMP SALAD"
Its been a busy day! Many of us want to reward our-self with yummy foods after a productive day. I know you agree with that. Right now, I want to satisfy myself with yummy salad…
Salad? Thinking about salad the first thing pops up in my mind is avocado salad, aside from it has its natural yummy taste it has a bounty of nutrition that you don't want to miss. But…
Today I'm gonna show you a twist "avocado salad with shrimps " WOW!! Just thinking about it makes me crave for it, cause shrimp also is my favorite seafood.
I know you can't wait to try this version of "AVOCADO SHRIMP SALAD" for sure you'll love it…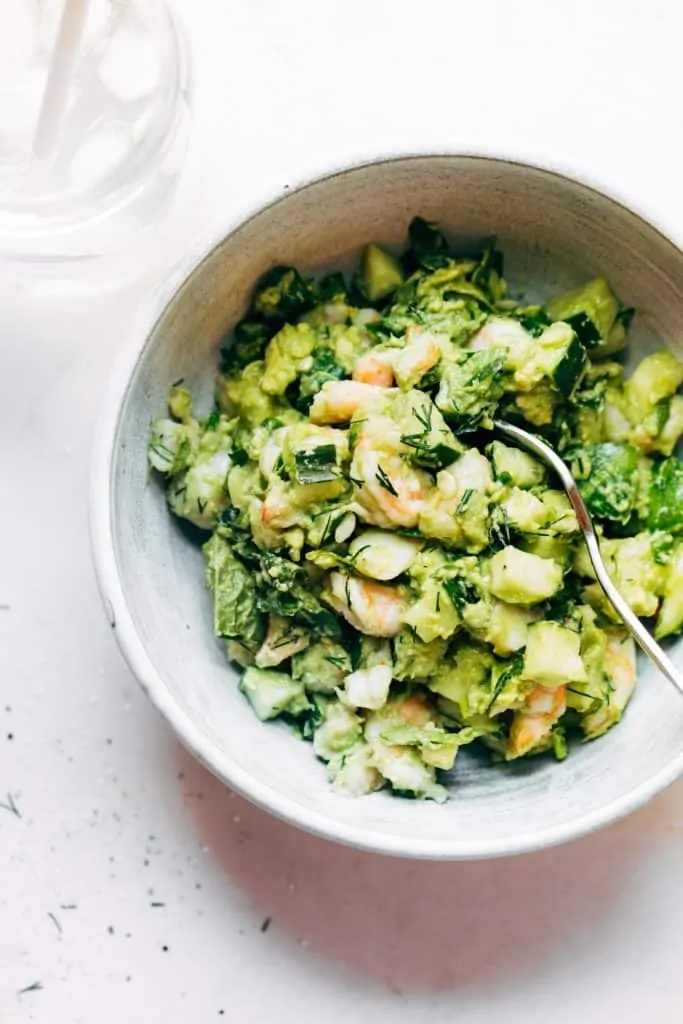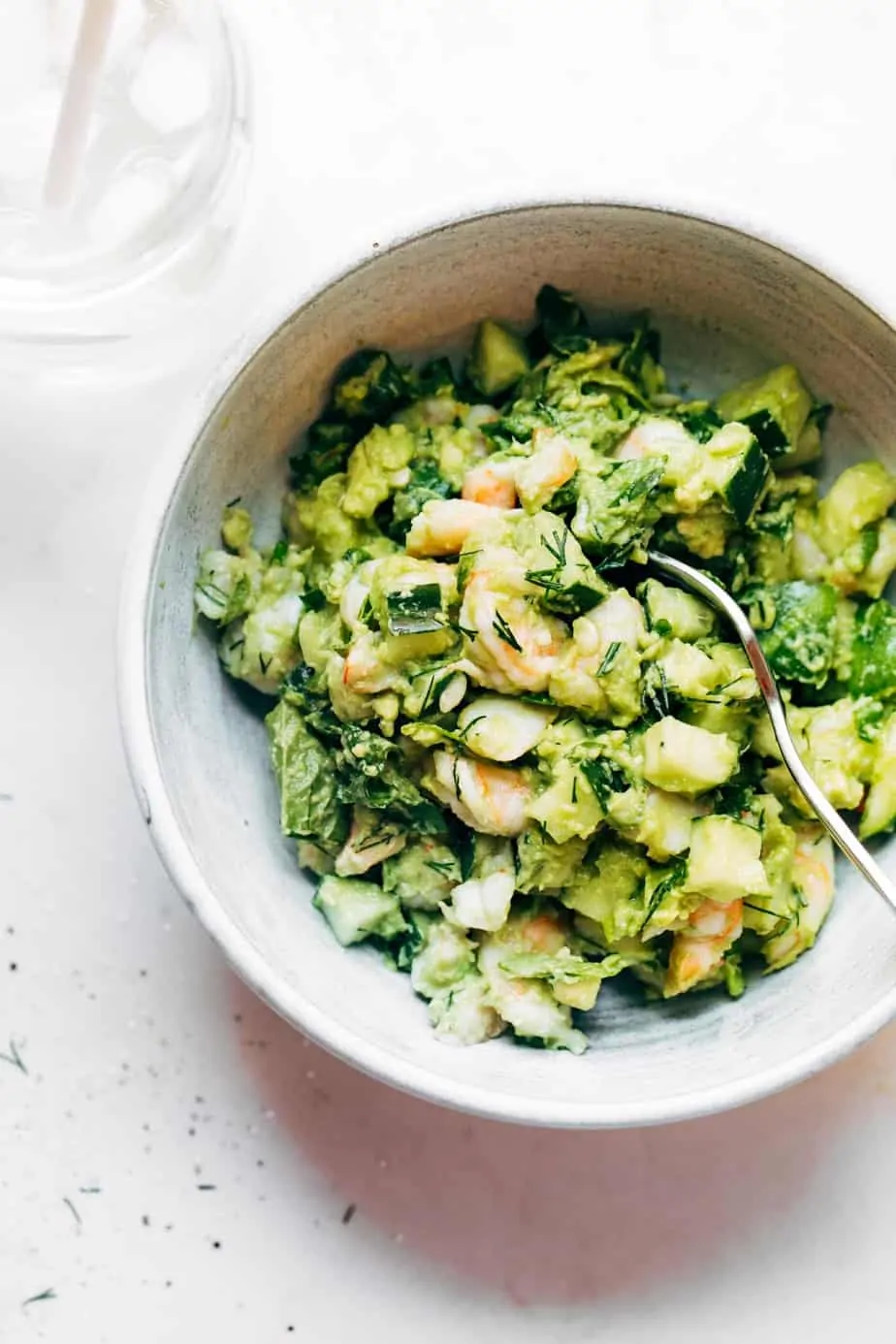 The taste of shrimp complemented the yummy taste of avocado and together it blends perfectly.
Avocado Shrimp Salad Tasty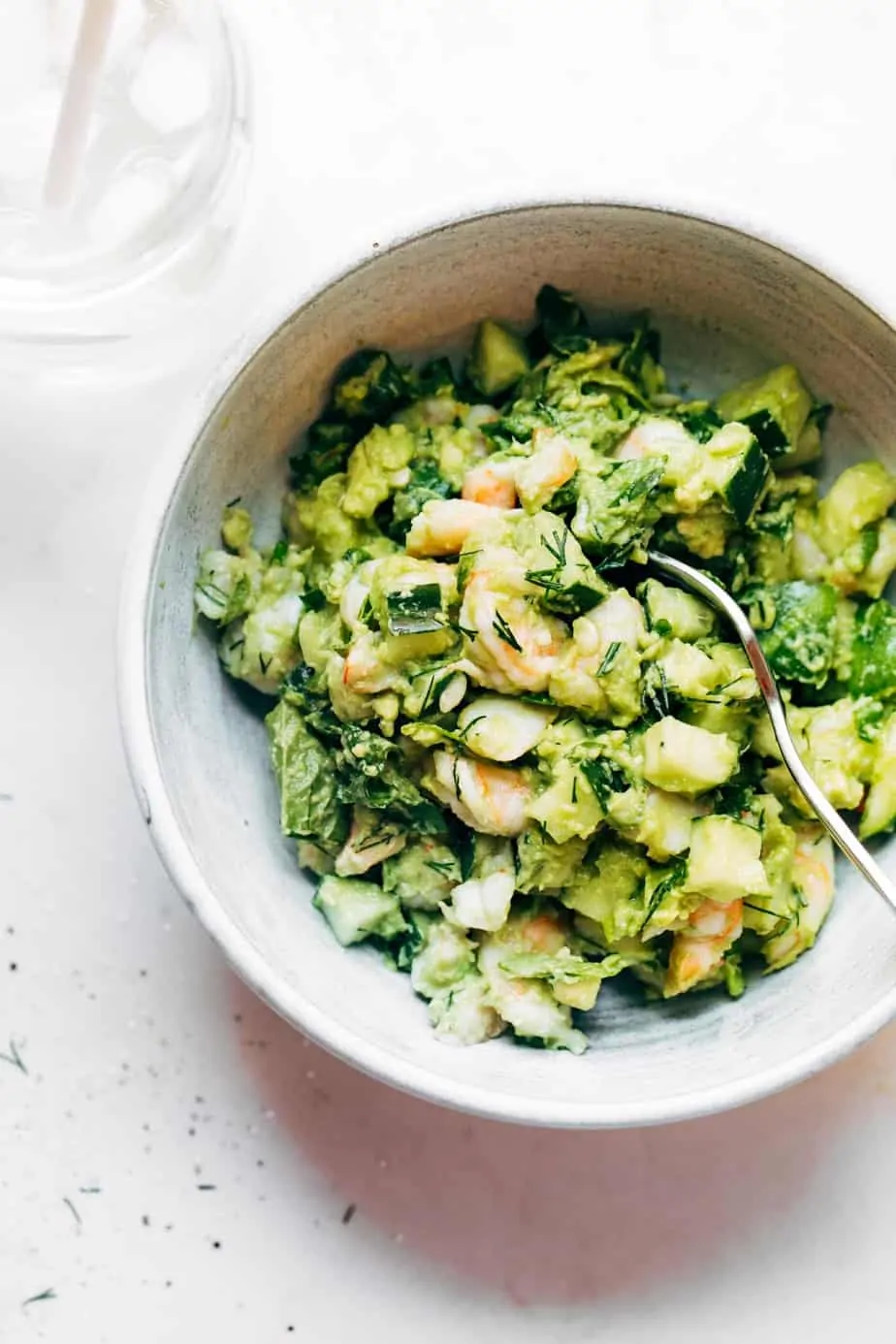 Ingredients
1/2 lb. shrimp (tails removed)
1 ripe avocado
1/2 teaspoon salt
a sprinkle of garlic powder (optional)
squeeze of one lemon
half of a small cucumber (diced)
a pinch of fresh dill
a pinch of chives
Instructions
Poach the shrimp: Get a pot of water to boil. Add the shrimp. Cook for 3-5 minutes until pink and opaque. Drain and put it in a bowl of ice water to cool. When cooled, pat dry and cut into bite-sized pieces.
Avocado mixture: Mash the avocado. Season with salt, lemon, and garlic powder if you want.
Assemble: Toss shrimp, avocado mix, cucumber, and herbs together. Season to taste. Eat on the deck in the summer with a cold coconut water and feel like a million bucks!
Notes
I usually buy a full pound of shrimp and cook all of it, but then I make it into salad in two batches. The salad doesn't keep well, but the extra cooked shrimp will do great for a day or two in the fridge.
Sometimes I add some chopped fresh spinach to this salad to kind of bulk it up a little bit and get some extra greens in my life.
https://appetizergirl.com/salad/avocado-shrimp-salad-tasty/
I currently teach baking courses and have worked in a number of cafes and restaurants.
Check out my About Us page to find out more about me and my passion for cooking.
Welcome to Appetizer Girl