Ready to take your performance to a whole new level? You might think it's all about pushing yourself to the limit and sweating it out, but let me tell you a secret: what you put in your body matters just as much as what you do with it. That's right, it's time to talk about how we can eat like a champion and power up our performance with some awesome sports nutrition tips!
Getting the Basics Right: What's the Fuel for Champions?
Nutrition can be a bit overwhelming, with all those fancy terms flying around like carbohydrates, proteins, and fats. But don't worry, we'll break it down for you. Think of carbohydrates as your body's primary source of energy – they're like the fuel that keeps your engine running during intense workouts. Proteins, on the other hand, are the building blocks your muscles need to repair and grow stronger after you crush that workout.
If you want to get an even better grasp of food you are eating, and don't want to finish with learning once you read this text, you can take on of the courses such as https://www.americansportandfitness.com/products/sports-nutrition-certification.
Pre-Game Power: What to Eat Before Hitting the Field?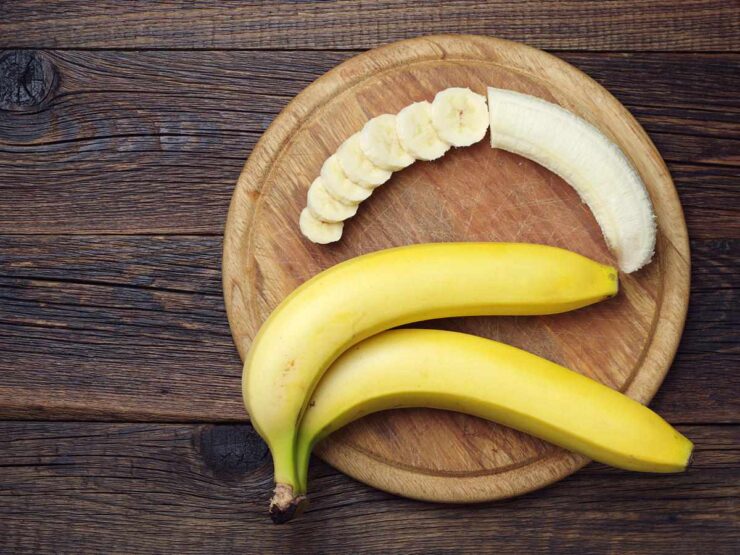 Ah, the pre-game excitement is building up!  Picture yourself ready to take on the field, but hold on a moment – have you fueled up properly before the game? It's like gearing up your car before a long road trip; you want that tank brimming with energy! Let's dive into some delicious and quick snacks that won't weigh you down, giving you the boost you need to rock the game.
When it comes to pre-game fuel, the humble banana and trusty peanut butter make a dynamic duo! The banana is nature's energy bar, packed with easily digestible carbohydrates to keep you going strong. And the peanut butter? Oh, it's not just any spread; it's a powerhouse of protein and healthy fats, which means it sustains that energy for longer periods. Grab a banana, smear on some peanut butter, and you've got yourself a winning combo!
If you're looking for a lighter yet satisfying pre-game snack, Greek yogurt with a burst of berries is your go-to option. Greek yogurt is a protein-packed superstar that supports muscle recovery and keeps you feeling full without any bloated feeling. Top it off with a handful of juicy berries – strawberries, blueberries, or raspberries – they're rich in antioxidants that help combat oxidative stress during intense physical activity. Now that's a berry delicious way to fuel up!
Smoothies, ah, where do we even begin? The possibilities are endless! Blend up a refreshing concoction of your favorite fruits like bananas, apples, and berries, and don't forget to toss in a scoop of protein powder. It's like sipping on a glass of pure vitality! Not only does it taste heavenly, but this smoothie also provides you with a perfect balance of carbs and proteins to power through the game. Plus, it's so easy to customize; add a handful of spinach for some green goodness or a dollop of almond butter for a nutty twist.
Nourishing as You Go: Staying in the Game with Smart Snacks!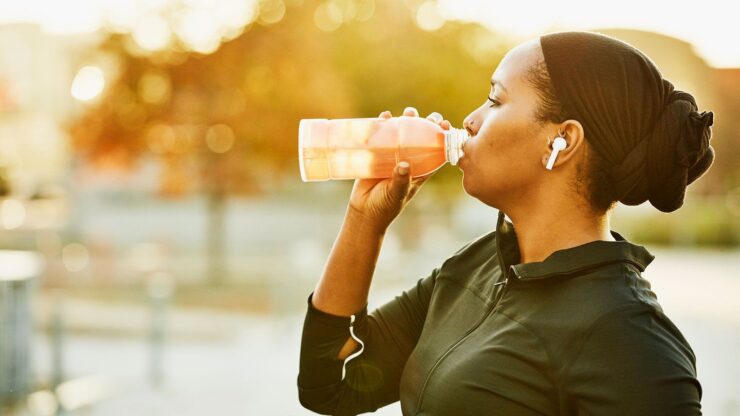 When you're in the zone, the last thing you want is to lose steam. That's where smart snacks come to the rescue! Picture this: you're halfway through your run, and you whip out a small bag of almonds and a bottle of water. Boom! You've got a burst of energy and hydration to keep you going strong. Ditch those sugary energy drinks and opt for some good ol' H2O with a pinch of sea salt – it's nature's electrolyte drink, no fancy labels needed!
The Post-Game Power-Up: Recharge and Recover!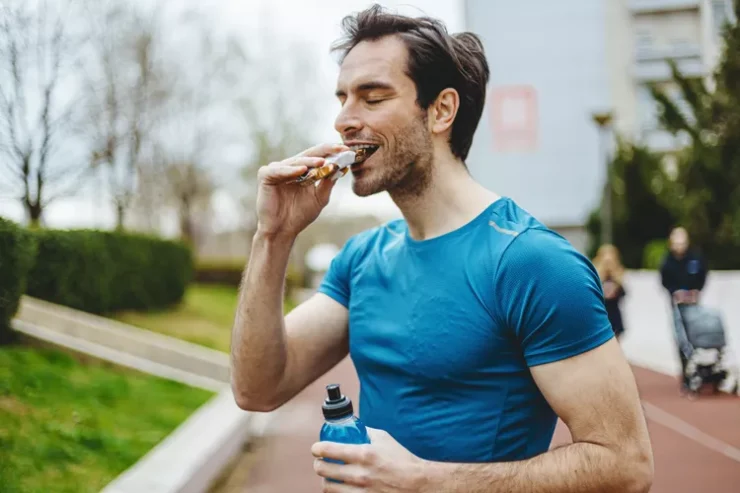 You've done it, champ – you crushed your workout or aced that game! Now it's time to refuel and recover like a true champion. Remember that window of opportunity we talked about? It's crucial to gobble up some protein within an hour after your sweat session to help those muscles recover and grow. Grilled chicken with a side of veggies or a colorful quinoa salad with chickpeas and avocado – these are your post-game power foods! And don't forget to rehydrate with water or a refreshing fruit-infused drink – your body will thank you.
Winning with Personalized Nutrition: Tailoring Your Diet to Your Game!
Every athlete is unique, just like our favorite superheroes.  So why settle for a one-size-fits-all approach to nutrition? If you're a marathon runner, loading up on complex carbs might be your secret weapon. Meanwhile, if you're a powerlifter, lean proteins might be your best friends. The key is to know your sport and tailor your diet accordingly. Think of it as a customized game plan for your nutrition, designed to take you to the winner's podium!
Facing the Challenges: Overcoming Hurdles Like a True Champion!
We get it – the journey to becoming a sports nutrition champion isn't all sunshine and rainbows. There are days when you'll face challenges, like dietary restrictions or budget constraints. But fear not, fellow champion! There are always alternatives and clever hacks to keep you on track. Gluten-free athlete? Swap that regular pasta for zucchini noodles! Tight on cash? Opt. for budget-friendly proteins like eggs and canned tuna. We've got this, one hurdle at a time!
Building a Champion's Mindset: It's Not Just About the Food!
Hold on a sec, before we wrap this up, let's talk about something equally important: your mindset. Becoming a champion isn't just about what's on your plate; it's about how you approach life and challenges. Embrace the power of positive thinking and self-belief. Trust your journey, and remember that every small step counts. It's okay to stumble sometimes; it's all part of the learning process. So, my friend, let's build a champion's mindset together and conquer our goals!
Conclusion
It's time to fuel your inner champion with some game-changing nutrition tips! Remember the basics – the perfect blend of carbohydrates, proteins, and fats. Pre-game power with the right snacks, nourish as you go with smart choices, and recharge and recover like a pro. Tailor your nutrition to your game, face challenges head-on, and adopt a champion's mindset.