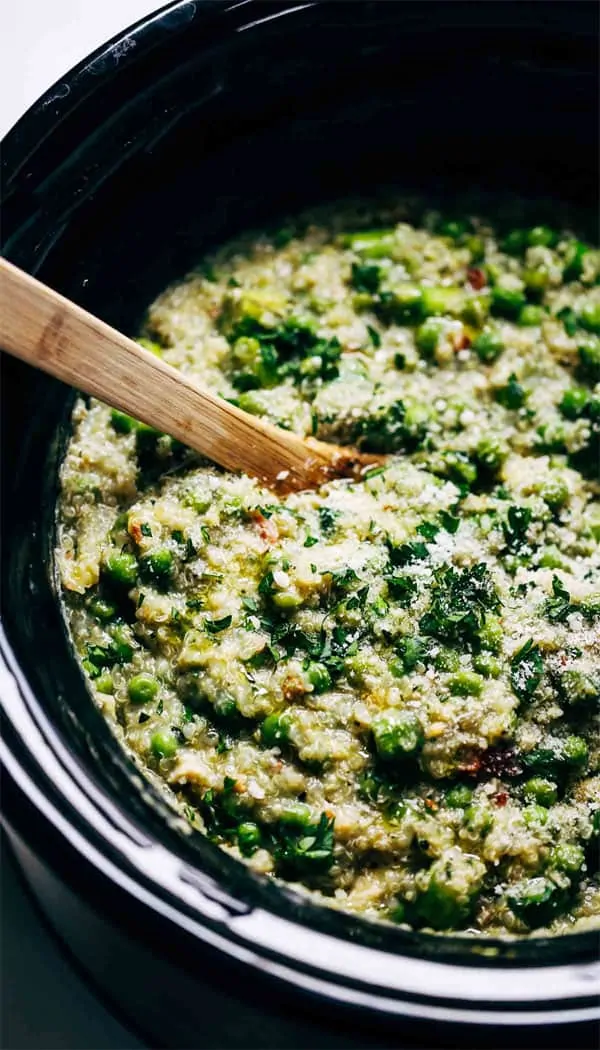 This is another recipe that is not only tasty but good for you. I call it my Crockpot Chicken Quinoa Primavera Recipe. Primavera is a pasta dish made with lightly sautéed spring vegetables. With added quinoa it makes for a healthy tasty dish.
It cooks really fast and can be ready in as little as 3 to 4 hours with the crock-pot set to low. I love crockpot dishes you just put all of the ingredients in set it to low and away you go. Come back a few hours later and presto – a fusion of flavors and juices that just smell so wonderful and taste even better.
The recipe is super easy and can be made in large quantities and frozen for later reheating and eating on a cold winters day. Or really any day you choose as it makes a great dinner or lunch.Again this recipe is not too hard to put together and not alot of ingredients are required.
Crockpot Chicken Quinoa Primavera Recipe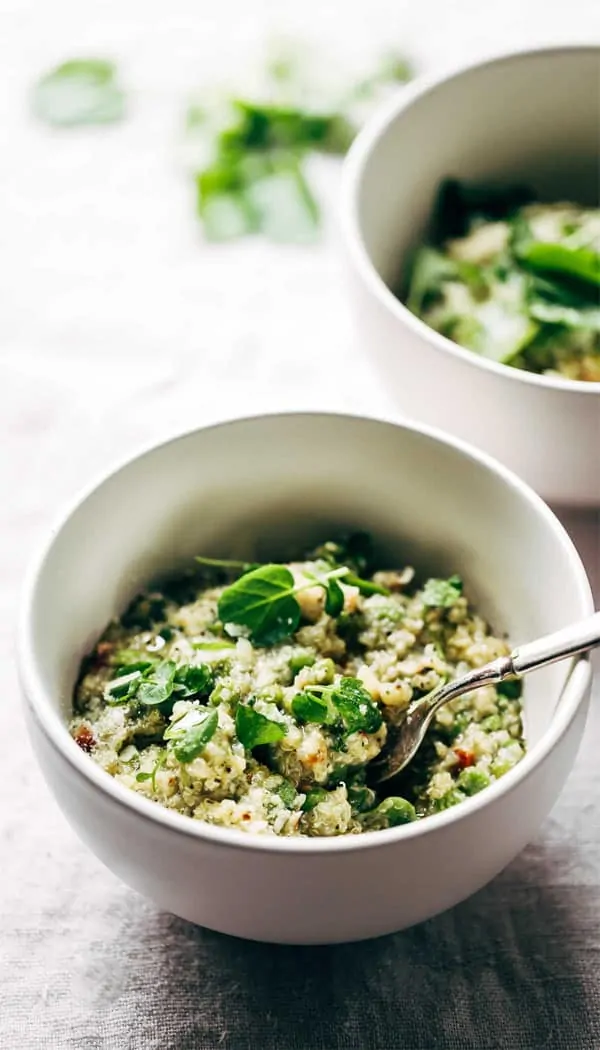 Ingredients
In the crockpot:
1½ cups of uncooked quinoa
1 lb. skinless, boneless chicken breasts
4 cups + 3 cups of chicken broth
4-6 cloves of fresh garlic
salt and pepper
Before serving:
1 tablespoon of virgin olive oil
1 bunch of asparagus, cut into small sized pieces
6 ounces of pesto
2½ cups of frozen peas
squeeze of fresh lemon juice
fresh parsley, watercress, chives
Parmesan cheese for topping
Instructions
Rinse the quinoa with fresh water.
Cut the chicken into small pieces (it will cook faster)
Place the quinoa, the chicken, the 4 cups broth, the fresh garlic, along with a sprinkle of salt and pepper and seasonings into the crockpot.
Cover and allow to cook on low for 3 - 4 hours.
When the chicken and quinoa are done, the mixture should be thick.
Add the remaining 3 cups of broth and then stir to combine
Stir in the pesto, the peas, along with the lemon juice and then cover to heat through.
While the peas are heating within the crockpot, heat the olive oil in a skillet - add in the asparagus and then sauté for 5 - 10 minutes, or until the asparagus is very lightly browned and very tender-crisp.
Add the asparagus back into the crockpot and then stir to combine.
Top each serving with some fresh herbs, and shredded cheese, some watercress, a little olive oil, or anything else you want.
https://appetizergirl.com/chicken/crockpot-chicken-quinoa-primavera-recipe/
I currently teach baking courses and have worked in a number of cafes and restaurants.
Check out my About Us page to find out more about me and my passion for cooking.
Welcome to Appetizer Girl