There's nothing more refreshing than a mug of hot coffee to start your day with. But what if we told you there's something just as good for you to try?
On summer days that are too hot for regular coffee, you can turn to cold brew coffee instead. With its smoother and fresher flavor, you can enjoy all the refreshing qualities of a hot coffee in a cooler and more convenient way.
Carrying every bit of flavor offered by each individual coffee bean you grind, cold brew may replace regular hot coffee as the beverage of choice. Soon enough, we'll be seeing dispensers in offices that give you a cup of stimulating and flavorful cold brew. How is that possible, you ask?
Here's everything you'll want to know about cold brew – the new office beverage of choice and how it compares to other cold coffees. So, grab yourself a cup of coffee and scroll away!
Cold Brew Coffee: All About It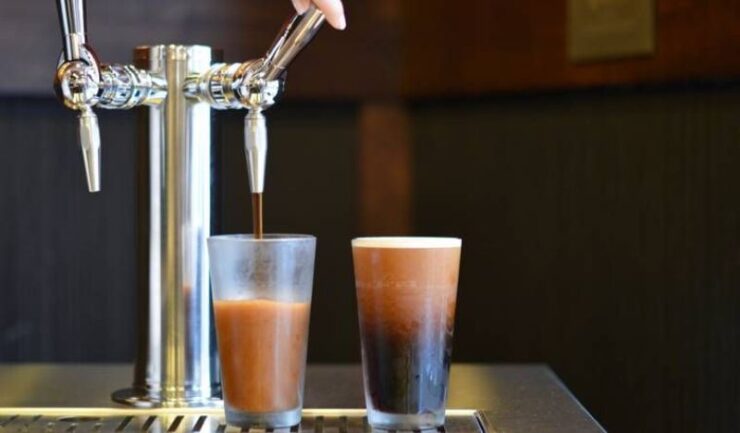 How It's Made
Cold brew is made by steeping finely ground coffee in water for up to 18 hours, after which it is strained and served cold. The process is quite straightforward and requires little effort to execute. You don't need a specific kind of coffee to enjoy a cold brew; even your everyday coffee powder will do.
KegForce brings you the finest cold brew directly to your office, restaurant, coffee shop, or home, brewed in a keg to enhance its flavor. Depending on how strong and flavorful you want your on-tap coffee, KegForce will mix 4 to 10 parts of water in one part coffee. The brew will be allowed to sit for 12 to 18 hours before being strained.
Once strained, you can drink it as is or throw a couple of ice cubes in your glass. If you prefer a milder flavor, you can dilute it with water as well. Just as you can mix in different additives with hot coffee, you may add milk, cream, sugar, or any combination of these with cold brew. You can customize your cold brew to your heart's content!
What It Tastes Like
Cold brew offers a much smoother and richer flavor when compared to regular coffee. When mixed with milk or cream, the result is much thicker and creamier. Some may find it milder than ordinary hot coffee, as the low temperature of cold brew doesn't make the coffee acidic.
How It Compares To Iced Coffee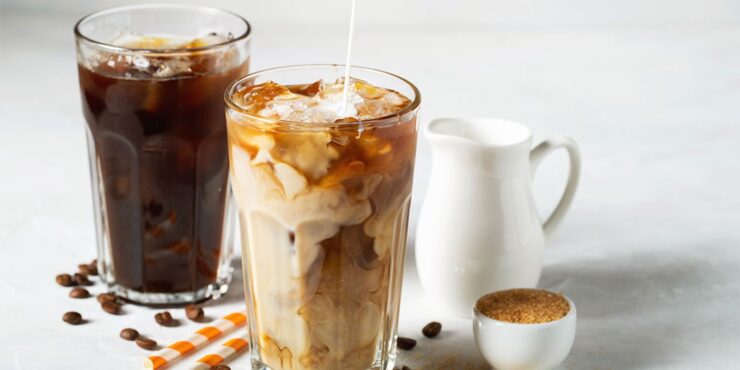 At first glance, cold brew may seem similar to iced coffee, but the two are fundamentally different. Iced coffee is simply coffee that is refrigerated and served cold by pouring it over ice. This results in a relatively weaker flavor since ice melts and dilutes the coffee, mending which is difficult. If the strength of the coffee is increased, the flavor will be balanced but not the acidity and bitterness.
This drawback does not apply to cold brew and so, the coffee can be brewed at the strength you desire but factor the dilution in. It's because of the flexibility of cold brew that many prefer drinking it without adding any cream or sugar.
Why Switch To Cold Brew
Cold brew comes with a smooth and rich flavor that goes easy on the stomach, serving as a refreshing and convenient alternative to hot coffee.
You have the liberty to prepare and store it in advance, which allows you to drink it at your leisure. It makes excellent use of older coffee beans as well. Meaning, it uses the beans that would ordinarily not be favored.
Flavors of hot coffee can vary wildly, as hot water acts as a catalyst for oxidation, activating the volatile compounds in coffee. In contrast, cold water doesn't cause rapid oxidation, resulting in a mellow but more consistent flavor.
Lastly, it is a healthier alternative to regular drip coffee, including antioxidants and chlorogenic acids without being as acidic. The lower bitterness makes it more palatable to a wider number of people.
How Strong Is Cold Brew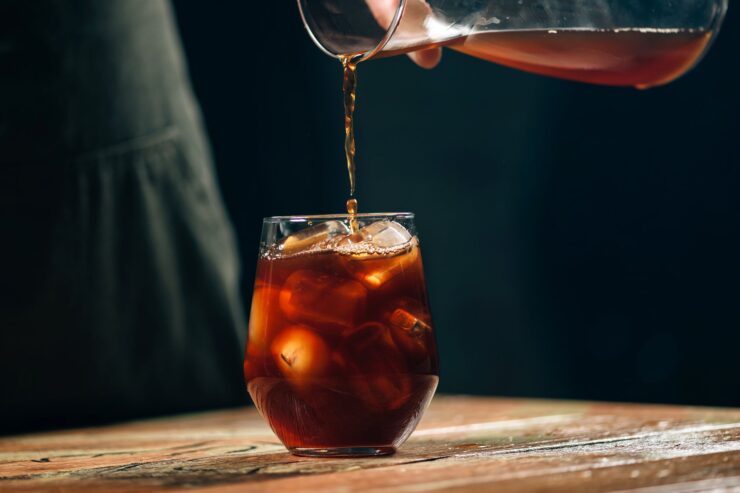 Since cold brew usually has a higher concentration of coffee than regular coffee, it's very strong and high in caffeine. Cold brew concentrate is strong enough to match or even surpass expresso, depending on the ratio of ground coffee to water.
But, most people opt not to drink it without additives like milk, ice or cream, which makes the brew more palatable and refreshing. Unless you drink pure cold brew concentrate, you'll find that cold brew is about as strong or milder than hot coffee.
How Cold Brew Is Stored
Home-brewed cold brew concentrate can last you up to 10 days when stored properly, giving you a week's worth of caffeinated drink. Store-bought products, on the other hand, can stay fresh and ready to drink for two weeks. You can check the 'best-by' date on the bottle to get a better idea of its shelf-life.
If you've brewed cold brew concentrate at home, keep it in an airtight container and refrain from opening it needlessly. Doing so will preserve its flavor for longer. And if you've mixed additives like milk in the concentrate, you should finish it within a few days.
For store-bought cold brew concentrate, you only need to keep it refrigerated to preserve its flavor.
Cold Brew Coffee: The New Trendy USA Beverage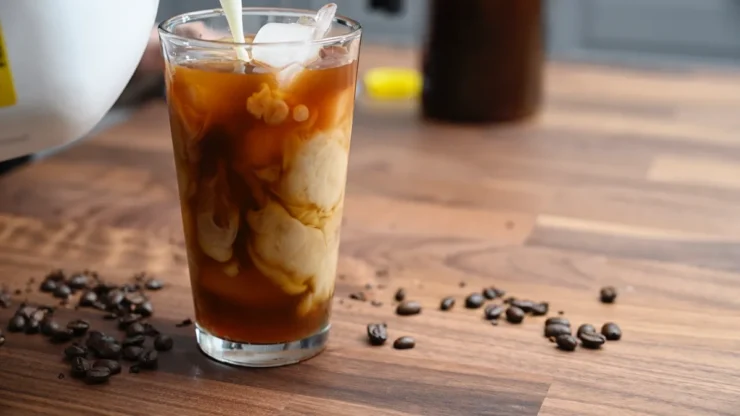 The ideal time to try out cold brew is the summer when temperatures are high enough to make cooler drinks more desirable. It looks to be the new office beverage, with its milder flavor that's easy on the stomach while being as strong as regular coffee.
Moreover, it doesn't have to be enjoyed cold. During winter, you can heat it up and enjoy its acid-free taste without suffering through an ice-cold beverage.
With its long shelf life and simple brewing method, its versatility makes it a fitting replacement for regular coffee. The smoothness and richness of cold brew is sure to impress many.